Celeriac Slaw is one of the slaws you can get in Polish milk bars, canteens and simple food restaurants. It could be one of the 'bukiet surówek' – 'slaw bouquet' set. Check what can be also included in it here: Polish Slaw Bouquet.
Celeriac is a popular vegetable in Poland. In comparison to celery known in US, which is a a green stick, Polish celeriac is a round root and it may be really big. They both are all the same family of vegetables, but stick celery become popular in Poland relatively not long ago, while celeriac is used commonly in Polish households. Check celeriac slaw, it cannot be compared to any other vegetable, it's really worth trying.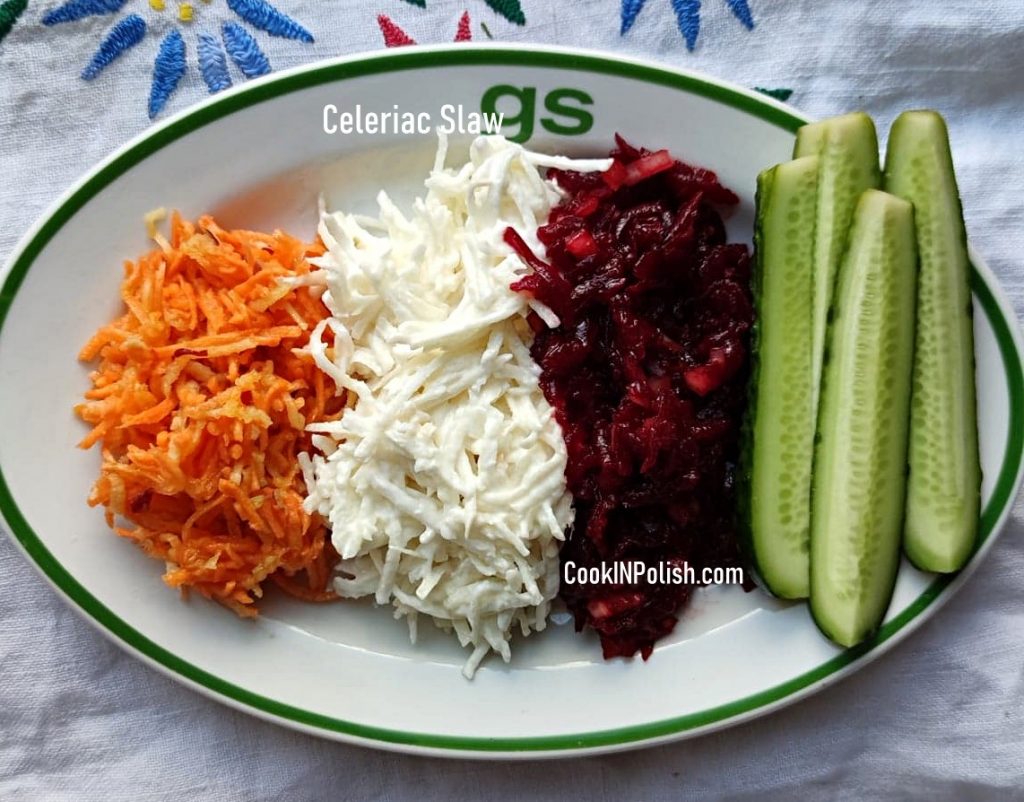 Ingredients
1 medium sized celeriac – 400g / 1 lb
cup sour cream
salt & pepper
2 tablespoons lemon juice
1 tablespoon raisins (optional)
Peel celeriac. Grate it on the small whole grater. Season with salt and pepper. Squeeze lemon juice over vegetables. Add sour cream, so that all had nice consistency. If you like raisins add them and combine all. Let it sit for at least half an hour so that the raisins got soft.
Enjoy! Smacznego!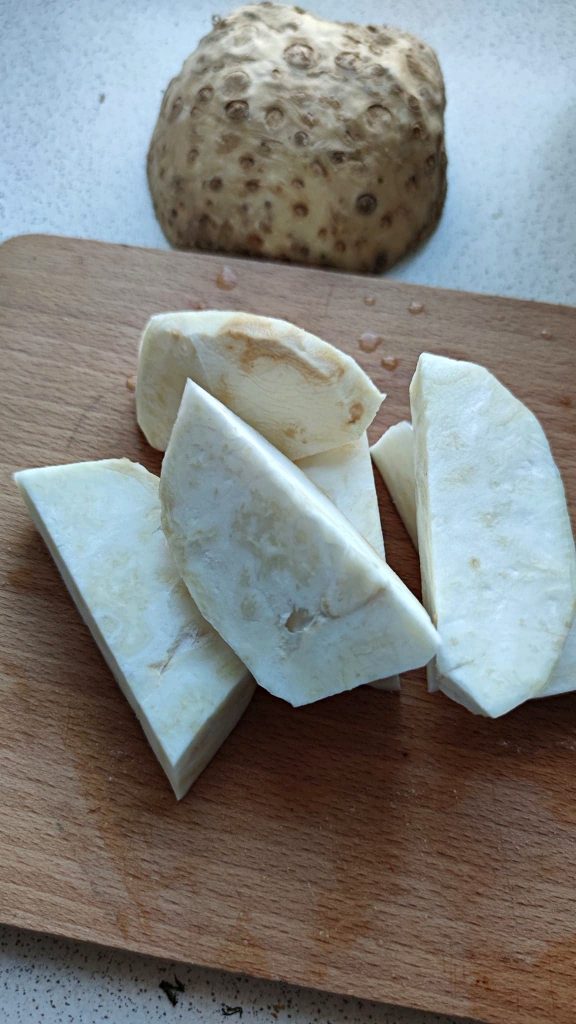 Comment on the post if you have questions, other ideas on the recipe or just enjoyed reading. I would be happy to see your thoughts on my posts! Do you like surówki? Which one is your favorite? You can send me pictures of your celeriac slaw, I will public them under this post.
Thanks for liking and sharing my recipes to your friends – it helps to develop my blog!