It is the middle of the Summer, fortunately in Poland you can still buy young spring cabbage. The taste and texture is delicate and sweet, exceptional:)
Yesterday I bought one on a local market, I paid 7 PLN, which is about 2 USD.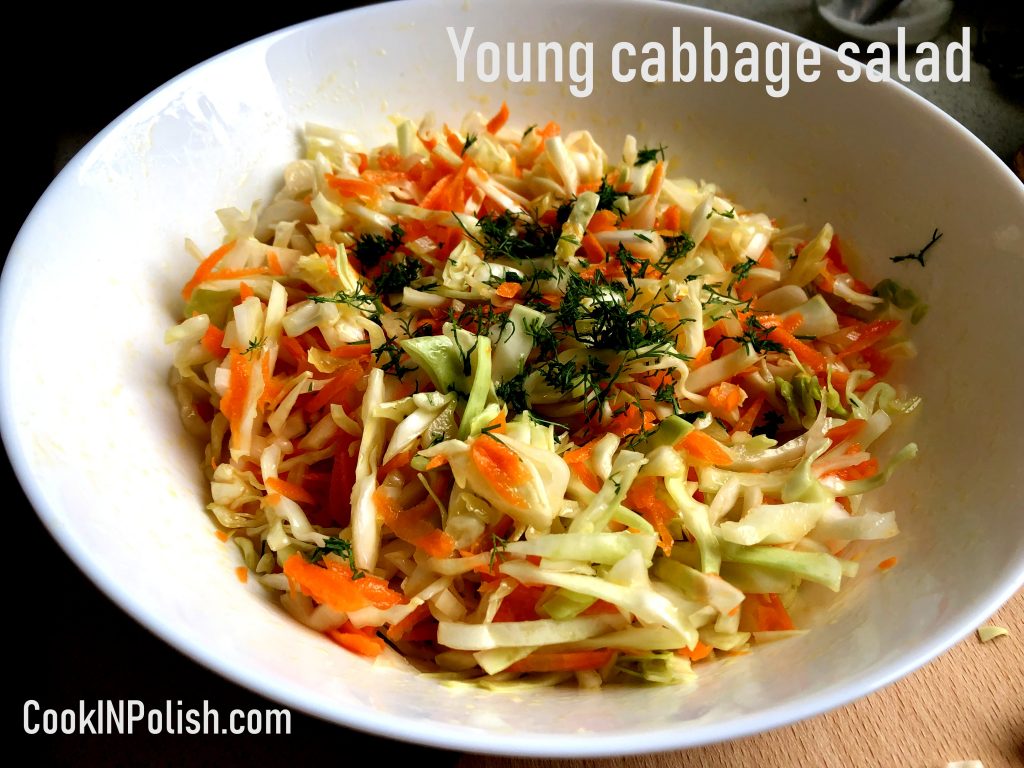 Ingredients
half cabbage
2 carrots
half onion
salt& pepper
3-4 tbs rapeseed oil
dill for serving
Finely shred cabbage. Grate carrots. Dice an onion.
Mix all together.
Add salt & pepper and oil.
After few minutes cabbage will become softer and tastes will mix. Serve right away with dill or store in a fridge.