What about a rich broth for Sunday dinner? Polish broth – Rosół is the most popular choice in Polish families:)
We buy chicken wings and vegetables on the local market. My husband is a Rosół specialist, my children say he cooks the best broth ever:)
For more Polish soups, check: http://cookinpolish.com/category/recipes/soups/.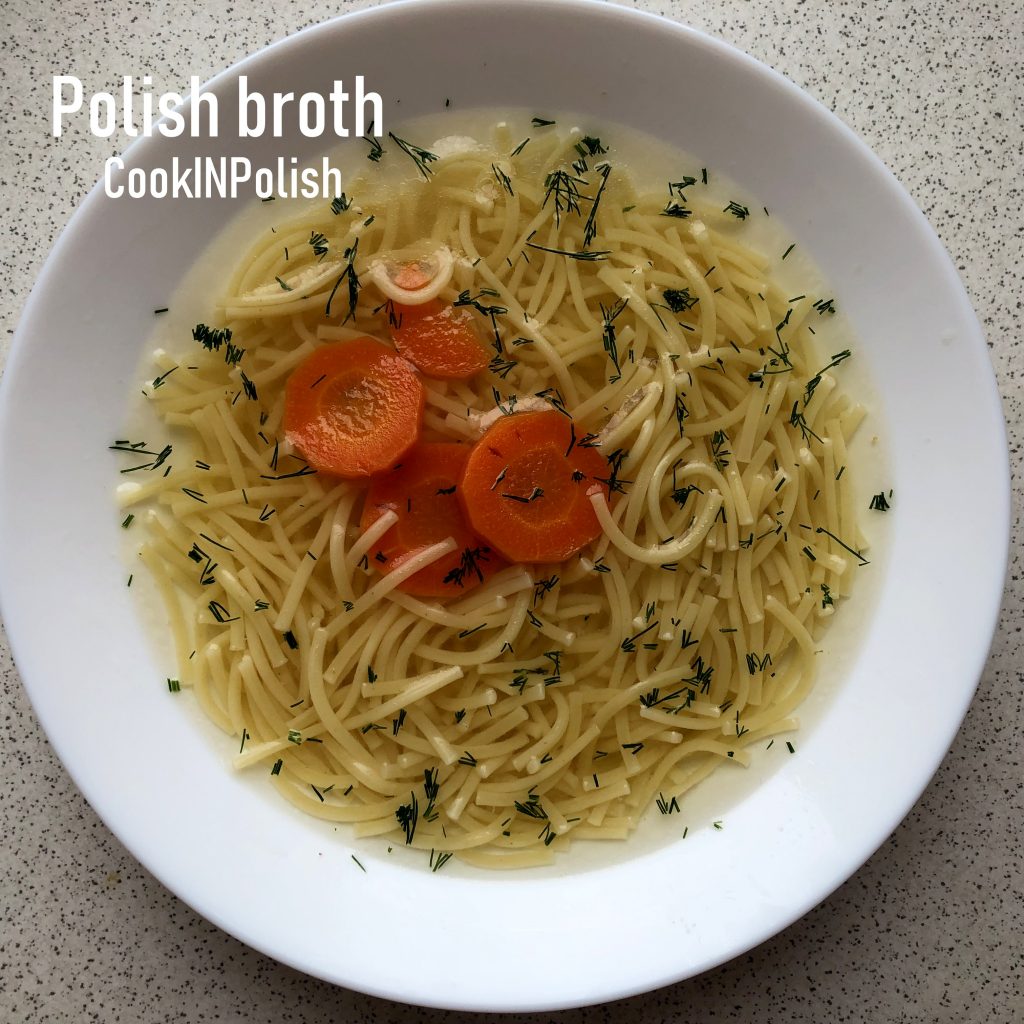 Ingredients:
5-6 chicken wings
3 medium carrots
1 medium parsley
2 onions
2 cloves garlic
half leek- a green side, leave the white side for salad:)
4 balls allspice
2-3 bay leaves
a piece of dried forest mushrooms
salt, pepper
Peel vegetables, cut carrots into slices.
Toast the onion over the fire. I've got electric cooker, so I use a one of the burners to do it. I can be also done on the hot dry pan.
All vegetables, mushroom and chicken wings place in the pot, fill with cold water and put on the fire.
Heat the soup slowly, let it simmer for 3 hours without cover- then it will be transparent.
Serve your Polish Broth – Rosół with pasta and dill or parsley.
Enjoy! Smacznego:)