Sweet and sour soup, easy to prepare, if you use vegetable stock – will be great for the last days of Lent.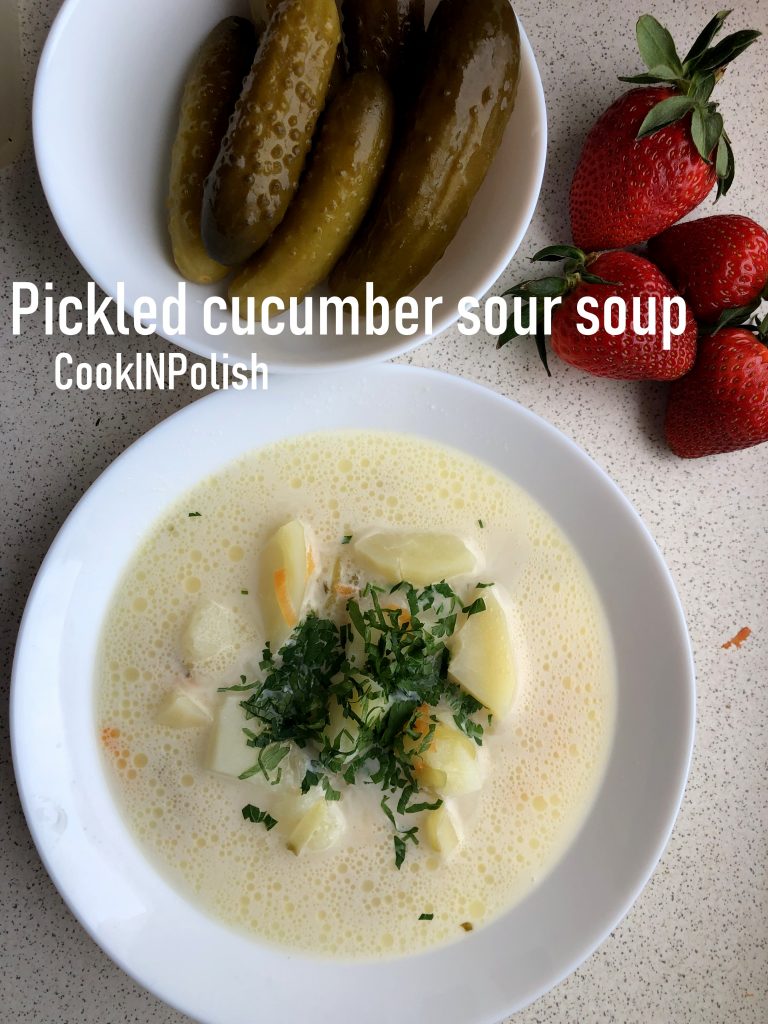 Ingredients
Boil the stock, add grated carrots and cut potatoes, cook for half an hour until they are almost cooked.
Add grated pickled cucumbers and sour water. Control the sourness to fit your preferences. Cook for another 10 minutes.
Season with salt and pepper. At the end add sweet cream, first toughen cream in a plate of a soup, then pour it to the pot.
Serve with parsley.
Smacznego! Enjoy!