Few days ago I prepared Homemade Polish Paprykarz. In Poland during PRL you could buy Paprykarz Szczeciński, which was low quality fish spread with rice. You could take it with you for camping or holidays abroad:) Bulgaria was popular destination in 1980ties, because of the fact that Poland and Bulgaria were under the same communistic regime and there were restrictions on traveling to Western Europe.
You can still buy Paprykarz in stores, which looks a little bit better if you check ingredients, but I invite you to prepare it yourself at home:)
You may also like Polish Smoked Mackerel Bread Spread.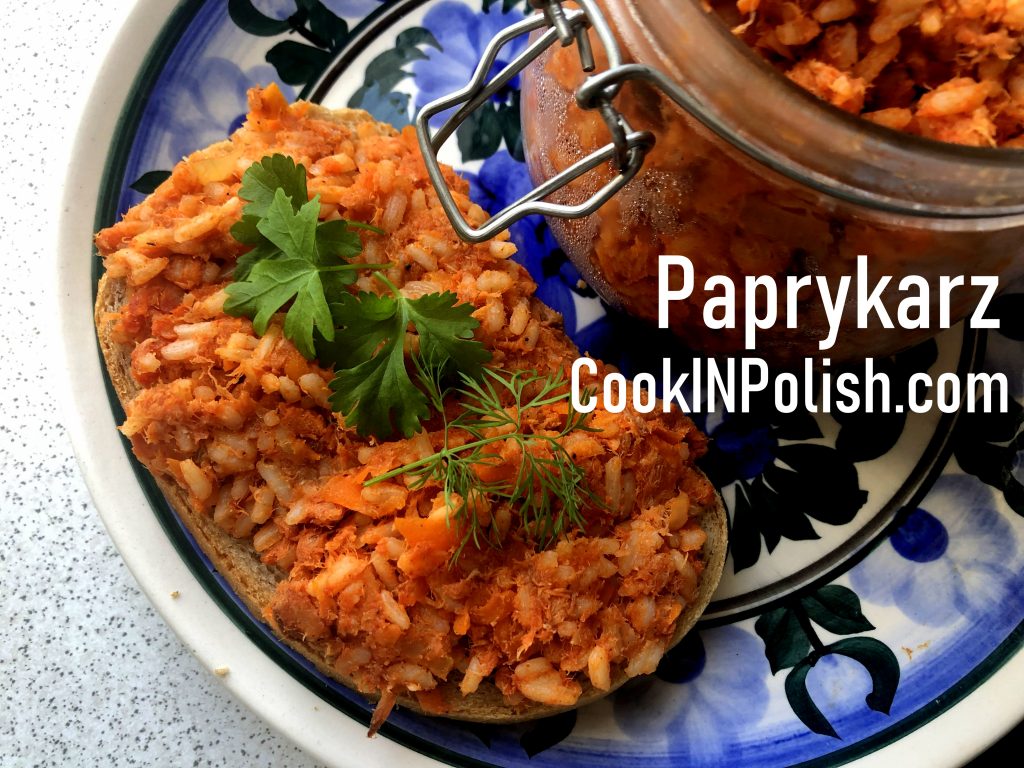 Ingredients
medium smoked mackerel
80 g rice
1 large carrot
1 onion
2 tbs tomato paste,
salt, pepper, sweet paprika
Fry chopped onion and grated carrot on an oil. Add cooked rice and a mackerel meat. Fry for 5 minutes.
Season with sweet paprika and pepper, add tomato paste mixed with 0,5 cup of water. Fry for another 5 minutes, let the flavors mix on a pan.
If the spread is too dry, add some more water. Season with salt if necessary. Place in a jar and keep in the fridge. Use withing 5 days.
Serve your homemade Polish Paprykarz with bread and green parsley.
If you liked my posts and tried my recipes, you can consider buying me a coffee. Or rather I should say: you can buy me a flour for Pierogi, cabbage for Gołąbki and beets for Barszcz:) This would help me to cook more and public more delicious recipes for You. www.buymeacoffee.com/cookinpolish.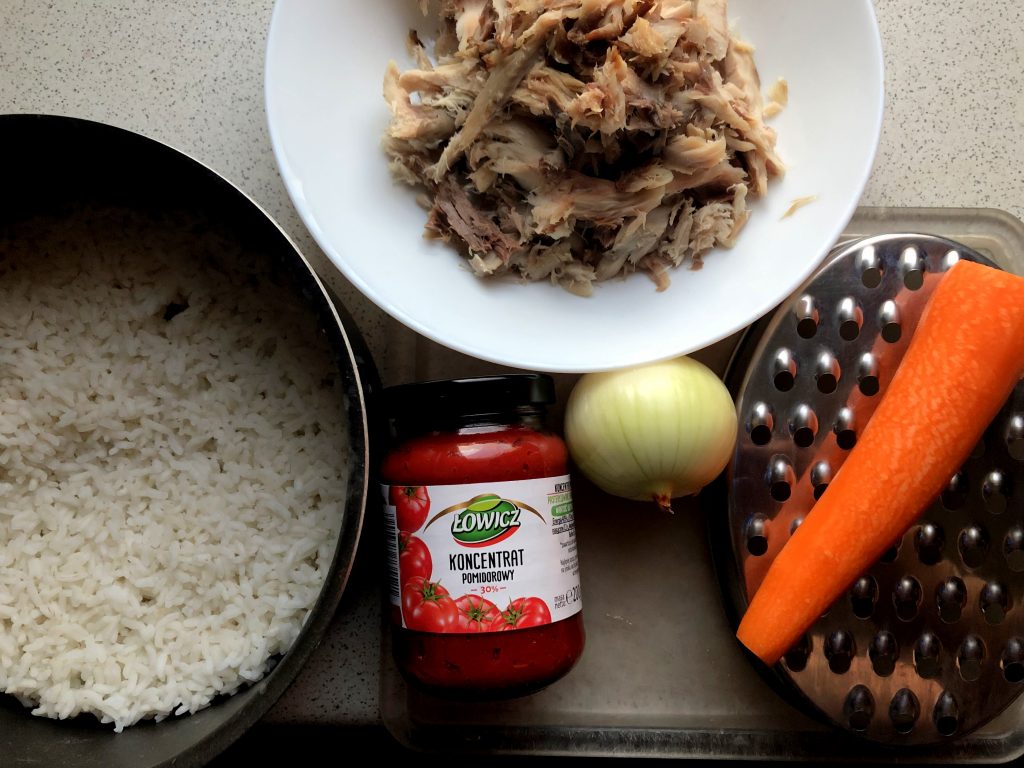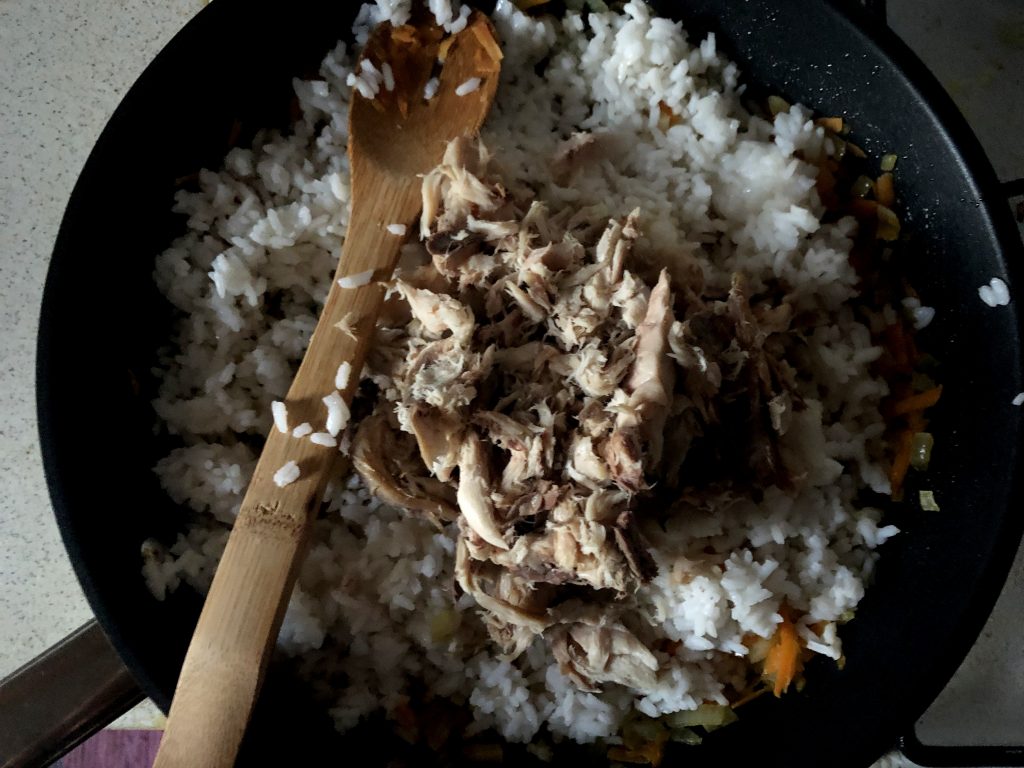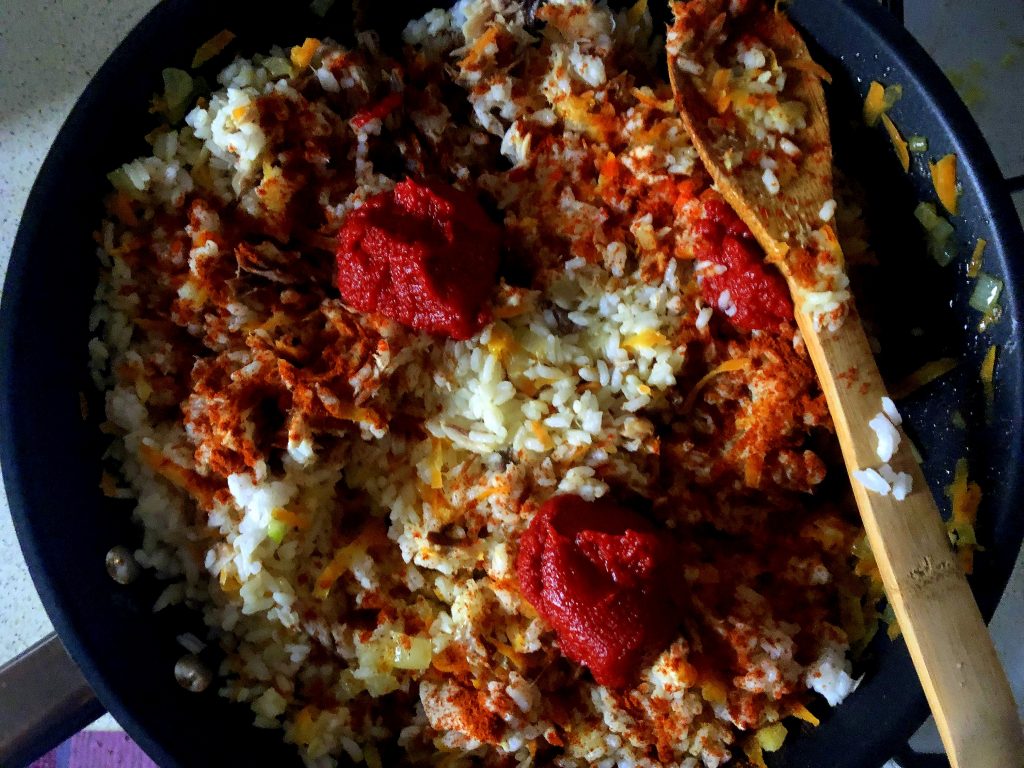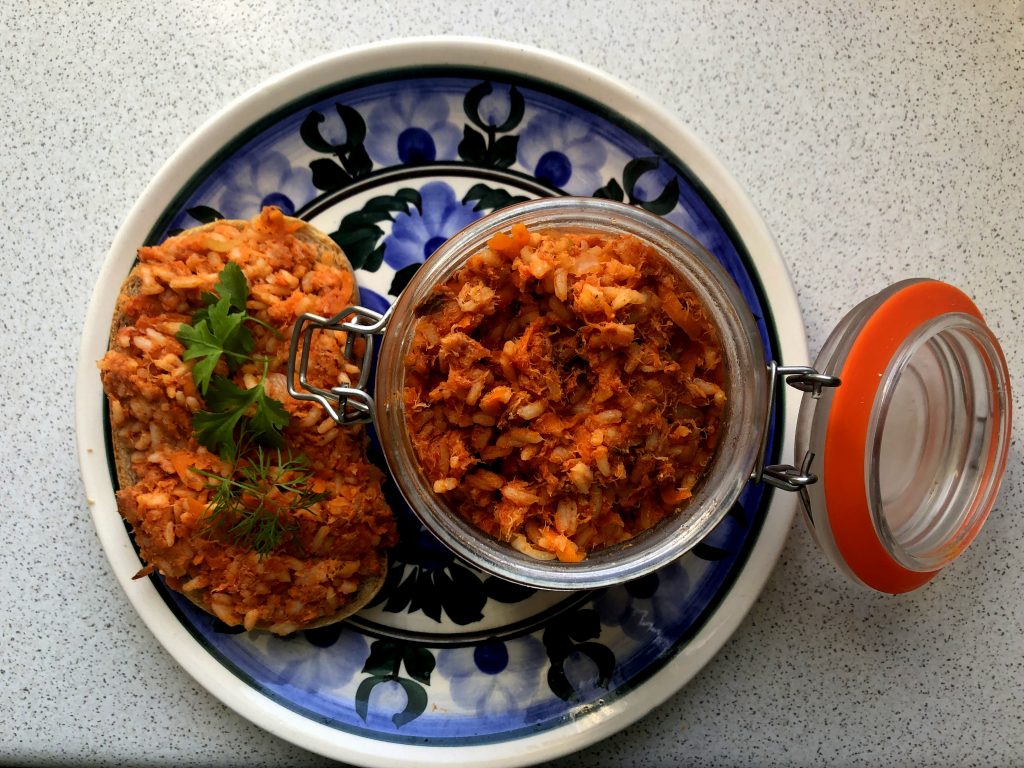 Comment on the post if you have questions, other ideas on the recipe or just enjoyed reading. I would be happy to see your thoughts on my posts!
Have you tried Paprykarz before?
Thanks for liking and sharing my recipes to your friends – it helps to develop my blog!