During Lent or if you just try to limit meat on your table, you may like to try this easy and healthy bread spread – Smoked Mackerel and Farmers Cheese Salad. Actually you can use any other smoked fish, if mackerel is not available in your area. I am using mackerel, because it is the cheapest and the most popular smoked fish available on Polish market. It have been always widely used by our Grandmas trying to feed large family on budget. Mackerel is a fat fish, soft and delicate.
Try more Polish bread spreads recipes here: http://cookinpolish.com/tag/bread-spread/.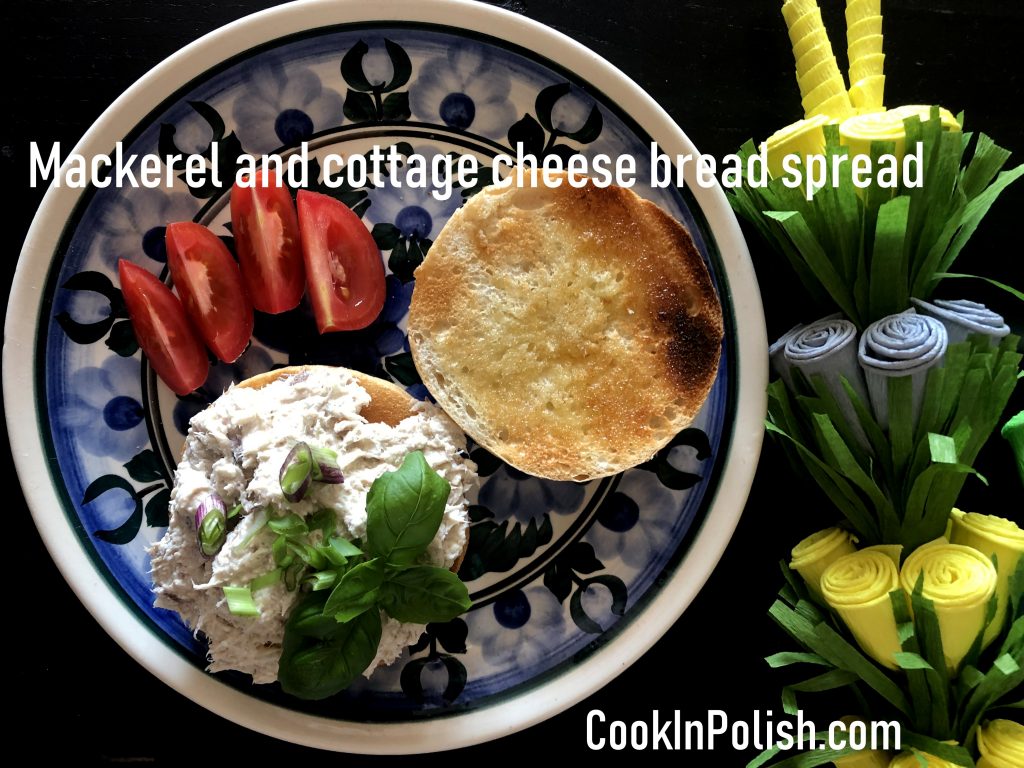 Ingredients
medium smoked mackerel or other favorite smoked fish
150 g/ 6 oz dry farmers cheese
1 tbs mayonnaise
3 tbs thick natural yogurt (I use Greek yogurt)
medium red onion
handful chives for decoration
salt, pepper
Remove skin and bones from smoked mackerel. Separate the fish meat into small chunks and place them in a bowl. Add fork shredded dry farmers cheese. Mix well to combine ingredients. Add thinly chopped onion.
Season with salt and pepper. Add 1 tbs of mayonnaise and 3 tbs of Greek yogurt. Use more yogurt if you think it's still too dry. Season with salt and pepper to your taste.
Mackerel and Farmers Cheese Salad can be served on rye bread or just on a toasted yesterday's roll, with chives and tomato.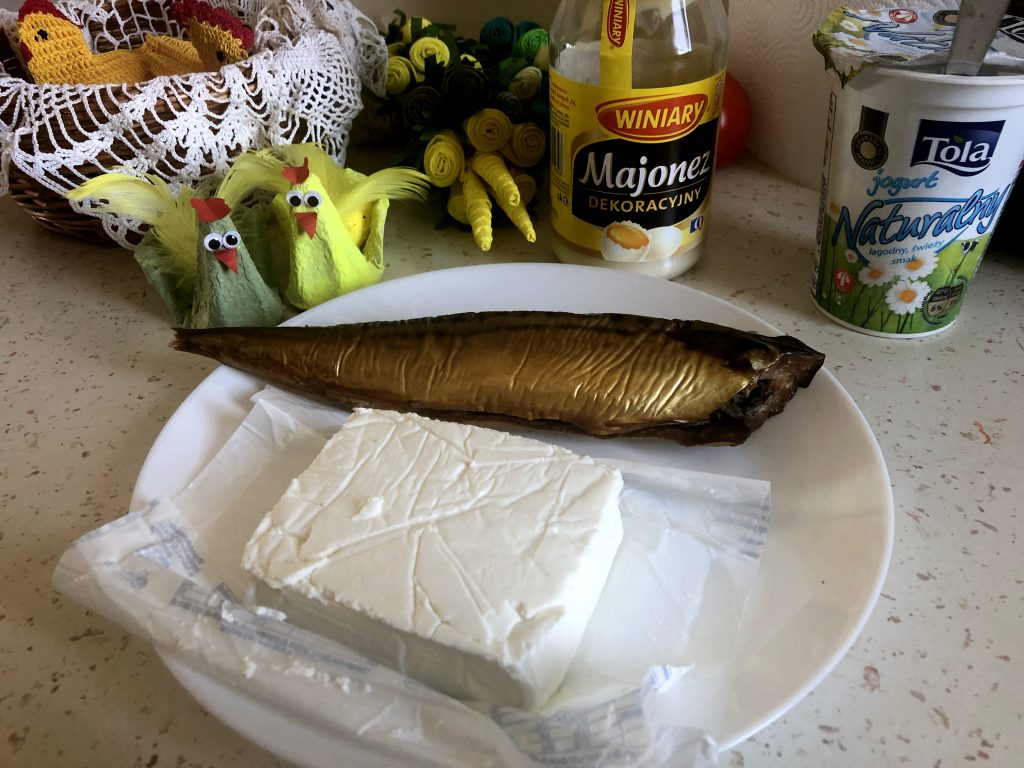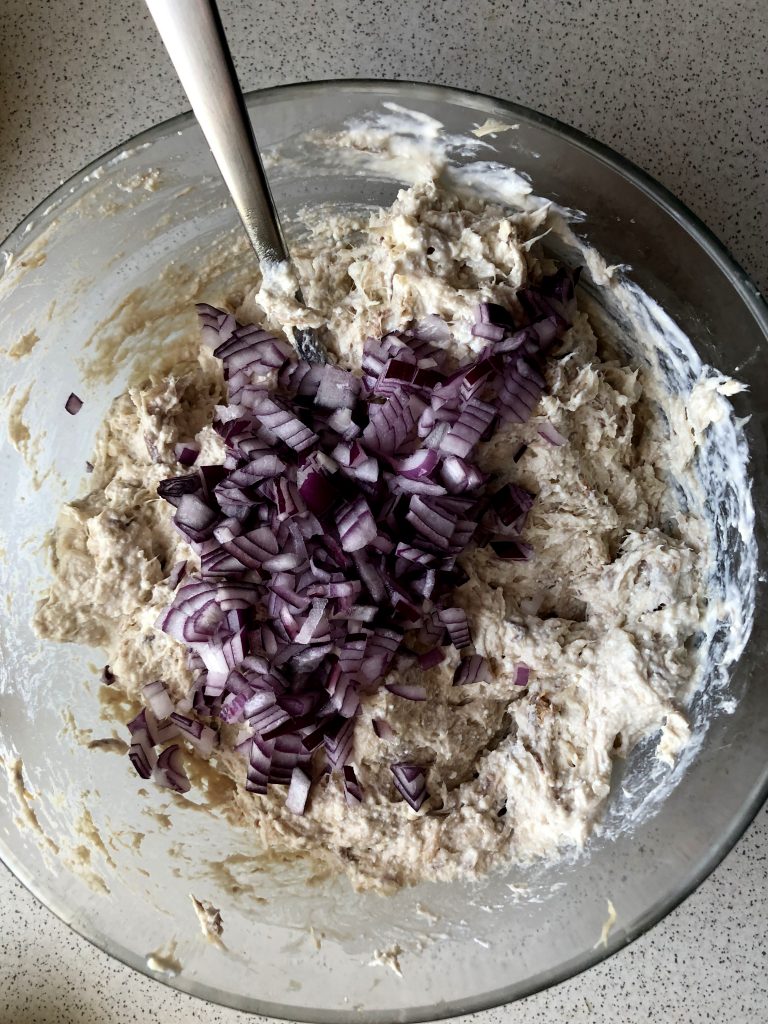 Comment on the post if you have questions, other ideas on the recipe or just enjoyed reading. I would be happy to see your thoughts on my posts!
Thanks for liking and sharing my recipes to your friends – it helps to develop my blog!