Kwaśnica [kvah-shnee-tsah]
Winter school break in Poland has just finished. This year there was not much snow or almost not at all, the only destination for skiing was Mountains. Zakopane, Karpacz, Białka and Bukowina Tatrzańska – these are the most popular Winter resorts, that deserve to go, you can feel and see there the magic of Polish Winter. And of course you can eat there something delicious, specific to this region:) Polish highlanders cuisine is not sophisticated. There is lots of cabbage used, potatoes, sheep cheese – oscypek and sheep meat. I love most of these dishes, but eating Kwaśnica is a must for me when I'm in mountains. Kwaśnica – Polish Sauerkraut Soup is cooked with lots of meat. It is quite fat, perfect to get warm and comfort yourself after a whole day of skiing.
Lately I gathered most delicious Polish soups all together here: 10 Traditional Polish Soups, try them all and decide which one you like the most:)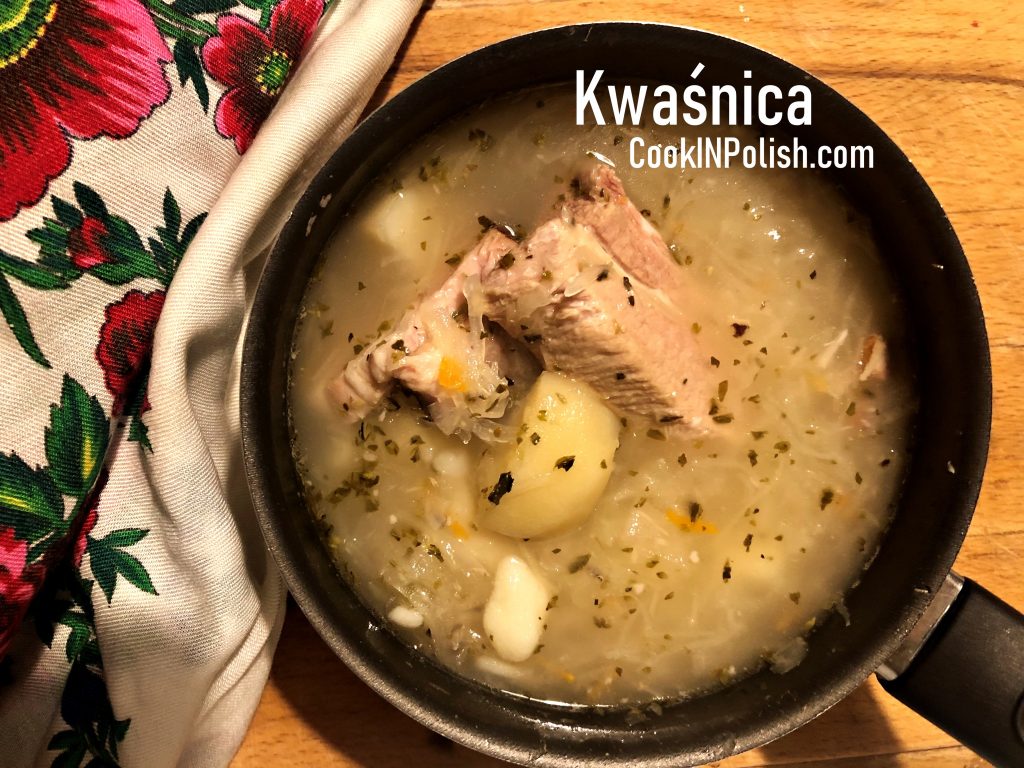 Ingredients
600 g/ 1,2 lb raw ribs
400 g/ 1 lb smoked ribs
200 g/0,5 lb smoked bacon
600 g/1,2 lb sauerkraut
400 g/ 1 lb potatoes
1 onion
2 garlic cloves
6 allspice seeds
4 bay leaves
1 ts marjoram
0,5 ts caraway
2 dried forest mushrooms
salt & pepper
Cut raw ribs into 3 -4 cm slices. Place in a large pot with 3 liters of cold water. Add salt. Bring to boil and minimize the fire. Take the foam from boiling meat out of the pot. Add bay leaves, allspice and dried mushrooms.
After about half an hour add sliced smoked ribs and diced smoked bacon. Let them simmer for 30 minutes. Then add potatoes cut in bite sized chunks, the whole onion and garlic cloves. After 15 minutes potatoes should be half soft, so you can add cut sauerkraut. Check the sourness of sauerkraut, if it is too sour, you can rinse it before. Adjust it to your taste. For me Kwaśnica needs to be really sour, so I never rinse it. Add marjoram.
Simmer Kwaśnica – Polish Sauerkraut Soup for another 15-20 minutes and it should be ready.
Enjoy! Smacznego!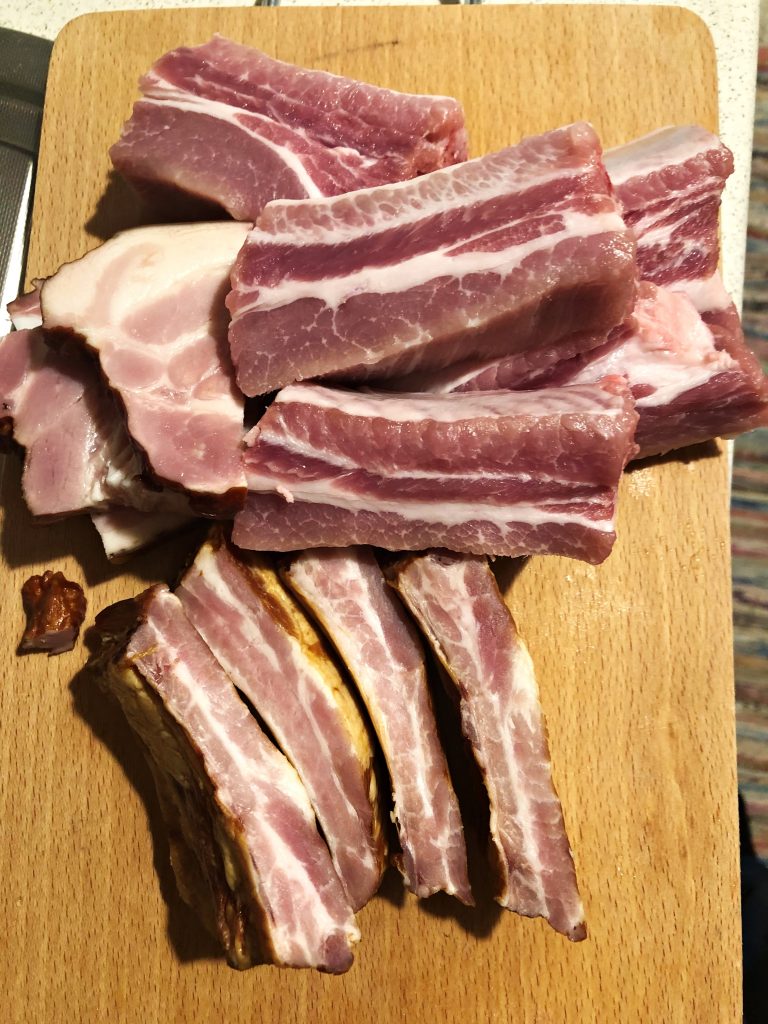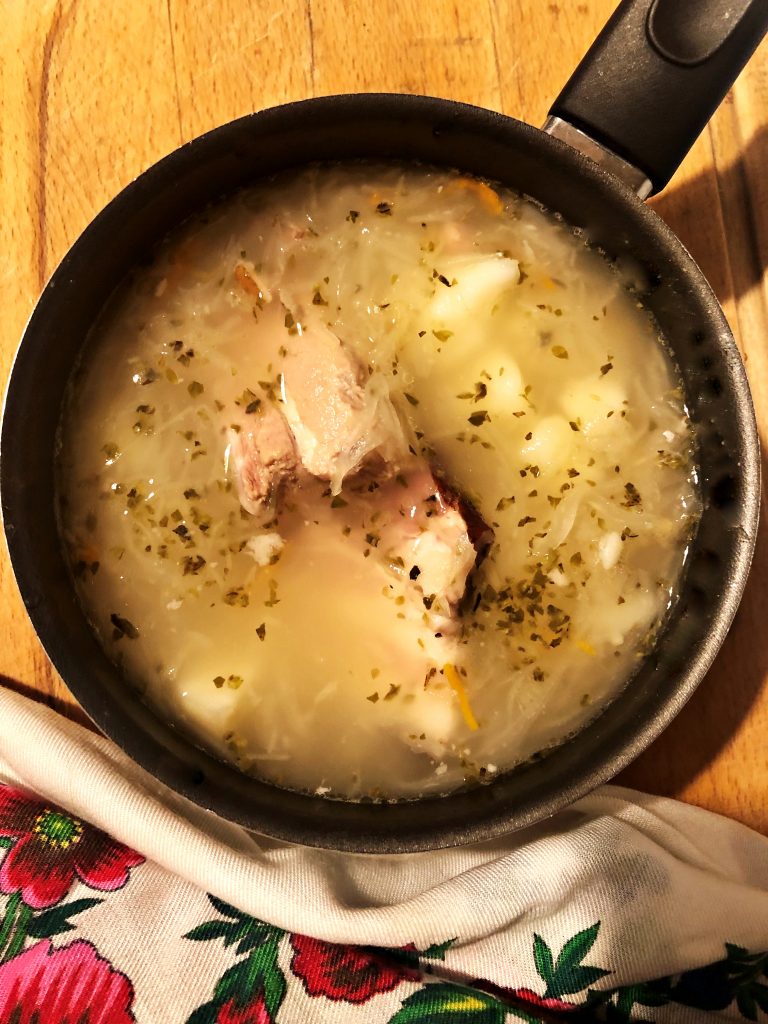 Comment on the post if you have questions, other ideas on the recipe or just enjoyed reading. I would be happy to see your thoughts on my posts!
Thanks for liking and sharing my recipes to your friends – it helps to develop my blog!