In June vegetables are still fresh and young. I use the last days before Summer to prepare Botwinka- traditional Polish soup made of young beets and beet leaves.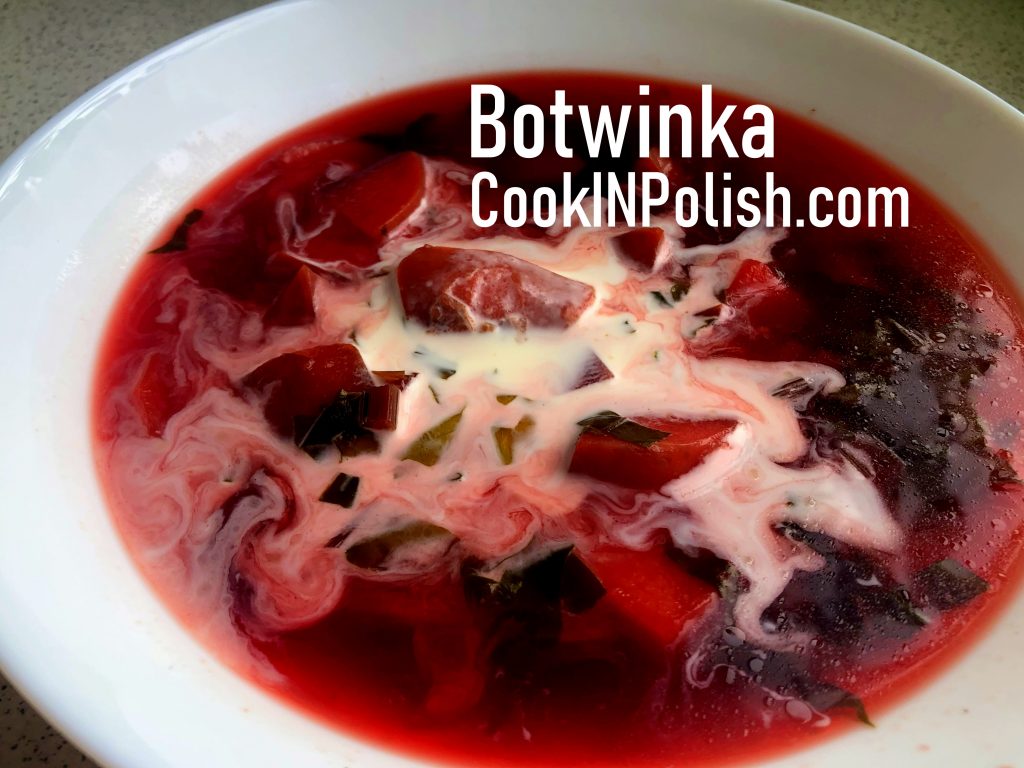 Ingredients
4-6 beets with leaves
1 carrot
parsley root (or parsnip)
1 onion
5 potatoes
4 chicken wings or other kind of meat for stock you like
0,5 cup double cream (30% fat cream)
few tablespoons beets kvas / 2 tbs lemon juice/ 1 tbs white vinegar
4 allspice seeds
3 bay leaves
salt & pepper
Place chicken in the pot, fill with cold water and put on the fire. Add bay leaves, allspice and salt.
Toast the onion over the fire. I've got electric cooker, so I use a one of the burners to do it. I can be also done on the hot dry pan.
Peel carrot and parsley and slice them. Add to the pot. Cook for 40 minutes.
Clean and cut beets and separately beet leaves. Add beets to the pot, after 10 minutes add beet leaves and diced young potatoes.
Once potatoes are cooked, Botwinka is ready.
Once you take it off the stove add beets leaven or lemon juice. If you don't have any of these you can use white vinegar. My Grandma was using vinegar only, it's up to your preferences. They will help to keep the color intensive and deep taste.
Add pepper and salt if needed. Some people add a dash of sugar. Serve with double cream (30% fat cream). You can also add an hard boiled egg.
You have just prepared Botwinka, Polish young beet leaves soup.
Notes
If I have less time, I use home made stock, prepared in advance: http://cookinpolish.com/chicken-stock/
Lately I served Botwinka with fried egg, it was very nice, an egg added extra flavor. Try to keep an egg yolk fluid for best result. Check how it worked on my plate: Botwinka with fried egg.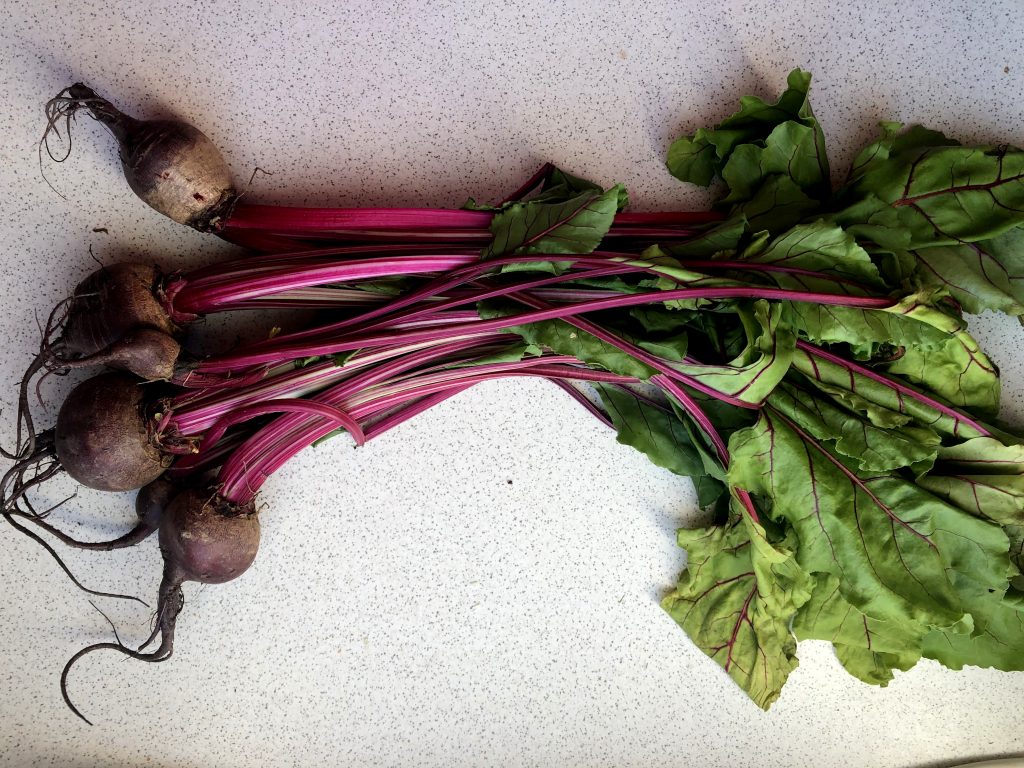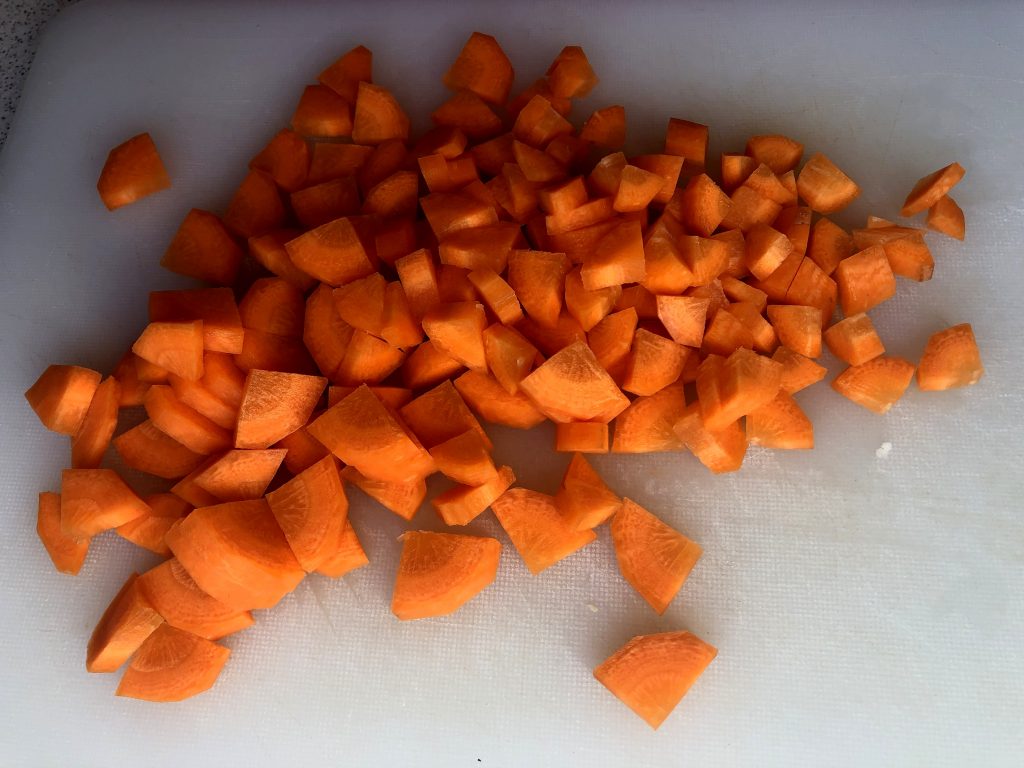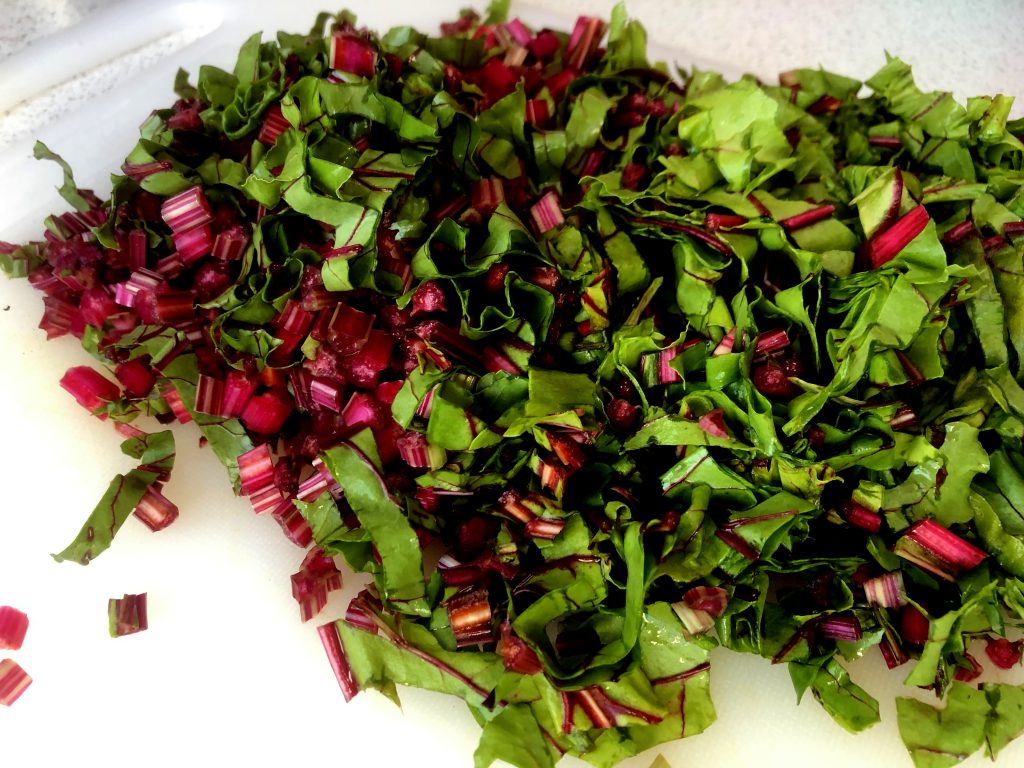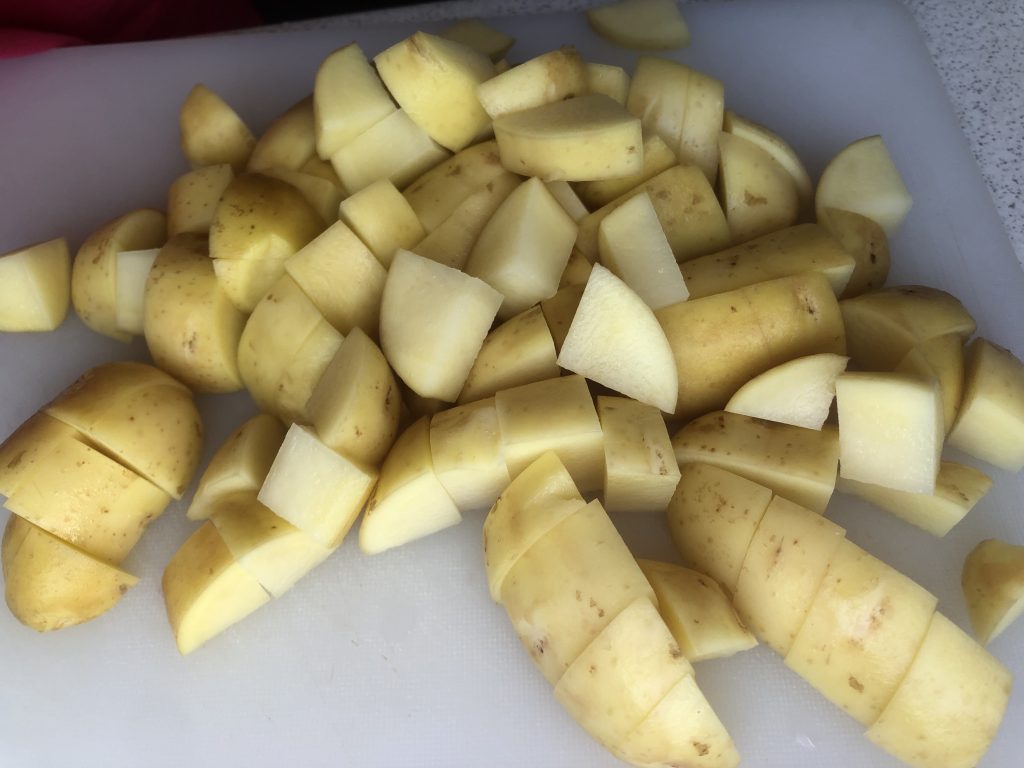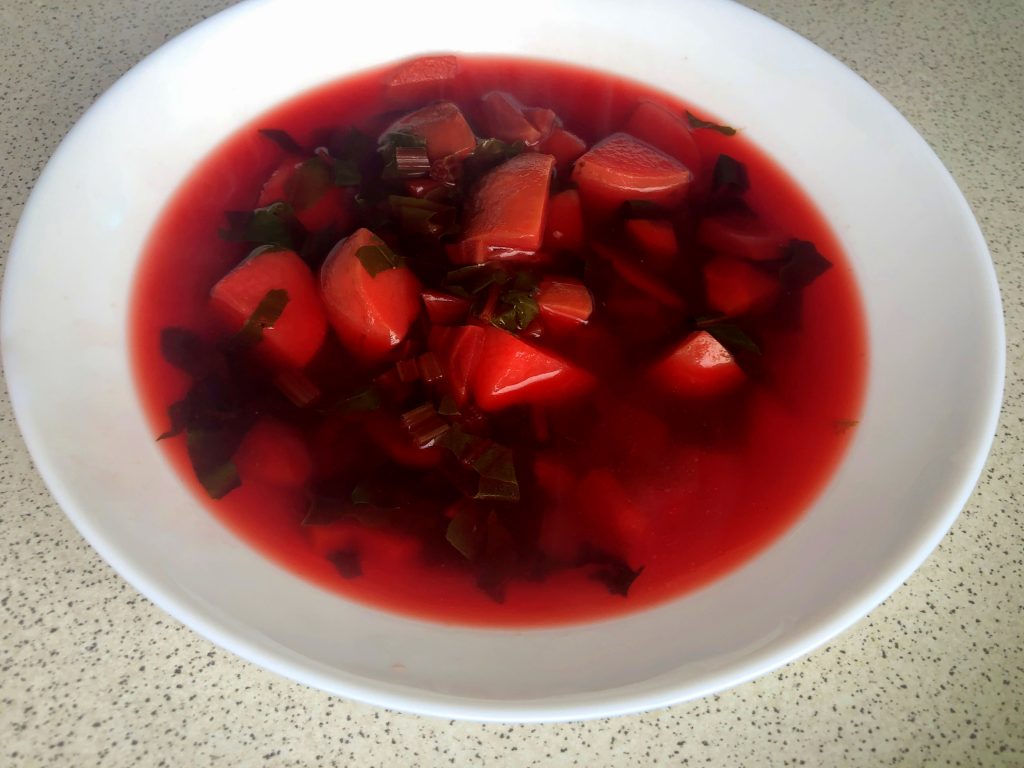 Comment on the post if you have questions, other ideas on the recipe or just enjoyed reading. I would be happy to see your thoughts on my posts!
Thanks for liking and sharing my recipes to your friends – it helps to develop my blog!