Zupa z gruszki i pietruszki
Parsley and Pear Soup is a soup that has become very popular last years in Poland. You get it on first communions' celebrations, family gatherings and special occasions. Sunflower seeds for me are a magic ingredient here, they add crunchiness and flavor. Parsley and pear soup is surprisingly light and delicate.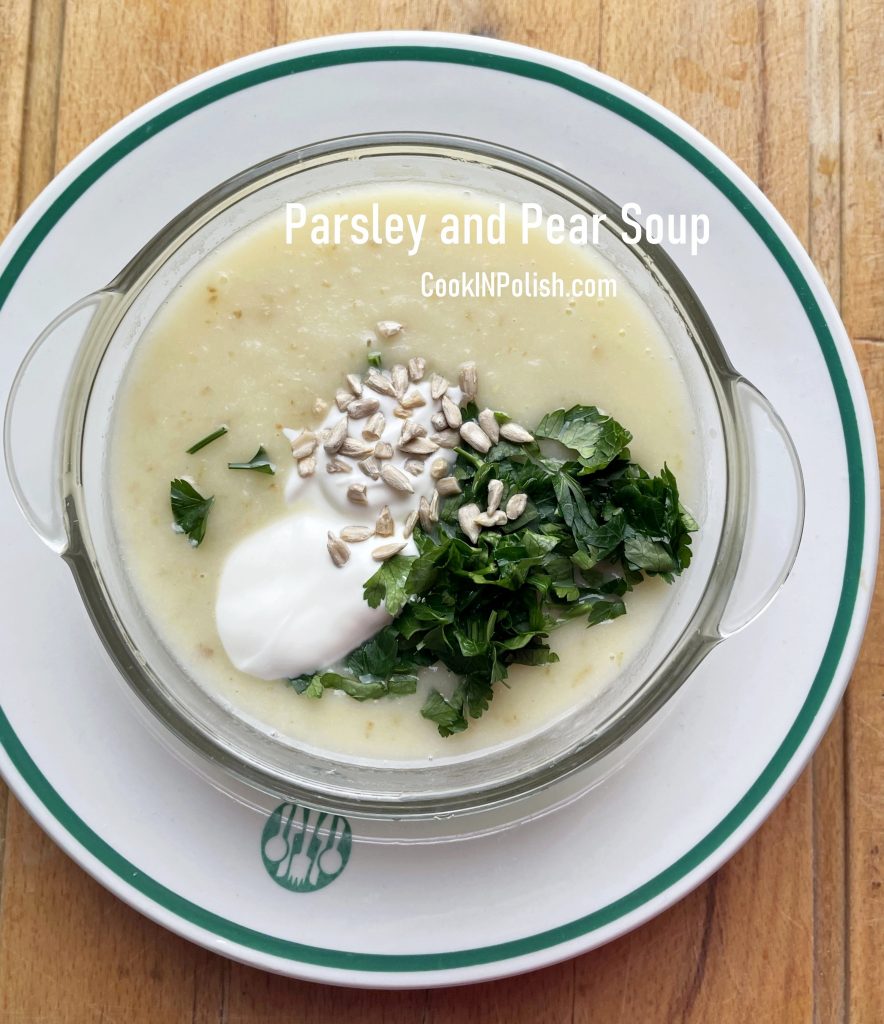 Ingredients
1 onion
3 parsley roots (parsley roots look like white carrots. Use parsnip, if parsley is not available in your location)
2 hard pears
4 potatoes
salt and pepper
half cup cream 30%
6 cups vegetable stock
3 tablespoons butter
half teaspoon nutmeg
for serving: sour cream, chopped parsley leaves, roasted sunflower seeds
Peel and chop onion. Peel and dice parley (or parsnip). Skin potatoes and dice them. Peel pears, remove seeds and dice them.
Melt the butter in a soup pot. Saute onion, season with salt. Add parley, saute for a minute and pour in vegetable stock. Bring to boil and simmer for 15 minutes. After that time add potatoes and simmer for another 15 minutes. Then add pears. After 10 minutes set a pot aside and blend it to get a creamy soup. Add 30% cream, salt if necessary, pepper and nutmeg.
Serve Parsley and pear soup with a splash of sour cream, chopped parsley and roasted sunflower seeds.
Enjoy! Smacznego!
You may also like creamy horseradish soup, check my recipe here.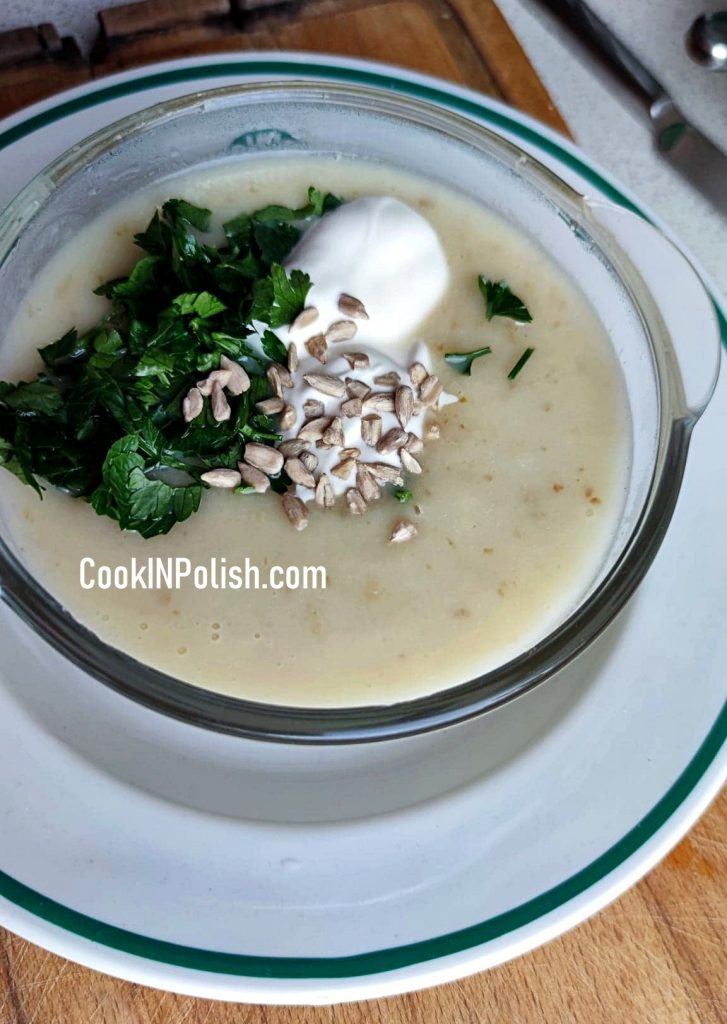 Comment on the post if you have questions, other ideas on the recipe or just enjoyed reading. I would be happy to see your thoughts on my posts!
Thanks for liking and sharing my recipes to your friends – it helps to develop my blog!