Delicious vegetarian Millet Stuffed Peppers are a staple in my house. In fall months peppers are cheap, so I buy them often and serve them fresh and baked. This time I had them stuffed with vegetables and millet. I cook seasonally and locally.
Check also other Polish recipes best in Autumn: Autumn food.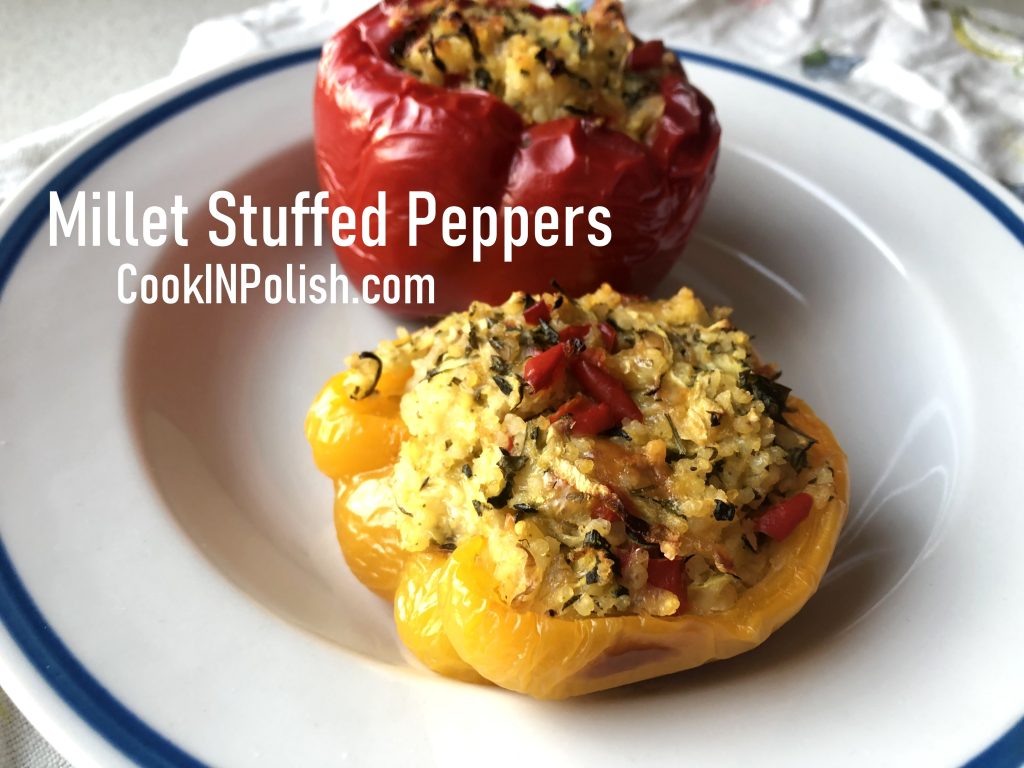 Ingredients
6 bell peppers (use few colors to make it colorful)
1 cup millet
400 g/ 0,7 lb zucchini
2 medium onions
bunch parsley
1 cup grated cheese (cheddar/ parmesan)
salt, pepper, sweet paprika
1 cup vegetable stock
Cook millet in 2,5 cups of salty water. Let the millet cook well, so that it got sticky.
Grate zucchini, sprinkle with salt and set aside. After few minutes strain the juices.
Chop onions and one red pepper. Saute them on 3 tablespoons of rape seed oil.
Combine all in a bowl: cooked millet, strained zucchini, sauteed onions and red peppers, grated cheese and chopped parsley. Season with salt, pepper and sweet paprika powder.
Stuck red peppers halves with vegetable filling. Place them in the baking dish. Pour few tablespoons of vegetable stock to each pepper, the rest pour into the dish.
Place in the preheat to 180 C/ 365 F oven for 50 minutes.
Notes: You can add some extra grated cheese on the surface for more filling meal. If you want to keep the meal low caloric, you can just omit cheese and enjoy Millet Stuffed Peppers in this most healthy option.
Enjoy! Smacznego!
If you liked my posts and tried my recipes, you can consider buying me a coffee. Or rather I should say: you can buy me a flour for Pierogi, cabbage for Gołąbki and beets for Barszcz:) This would help me to cook more and publish more delicious recipes for You. www.buymeacoffee.com/cookinpolish.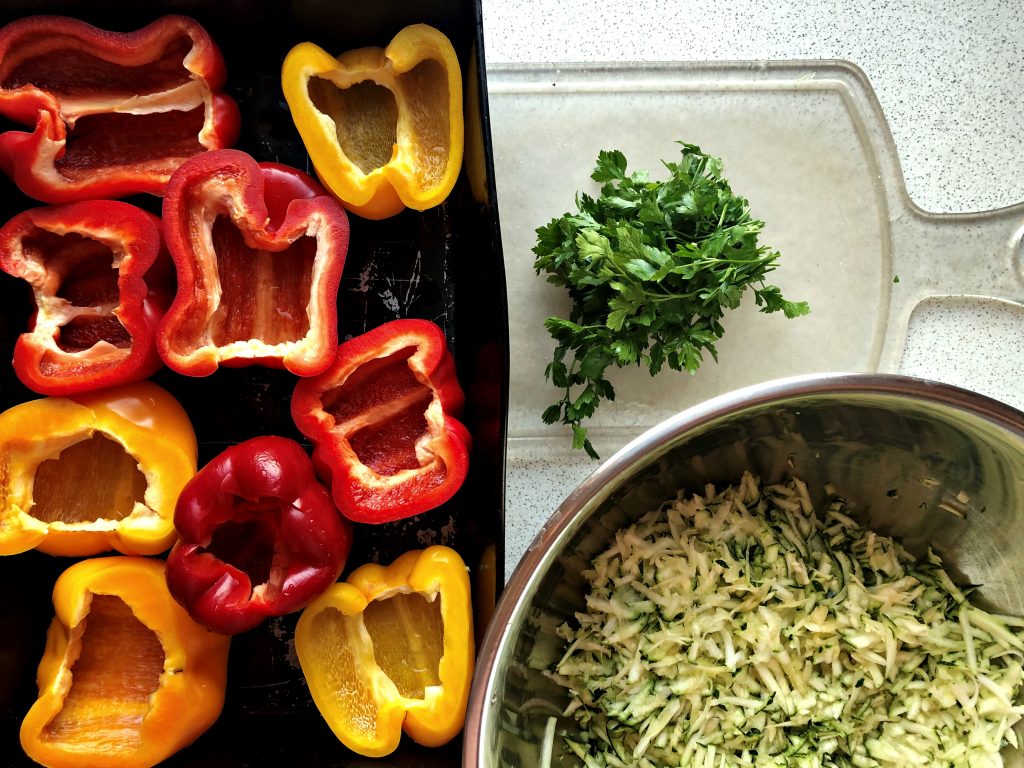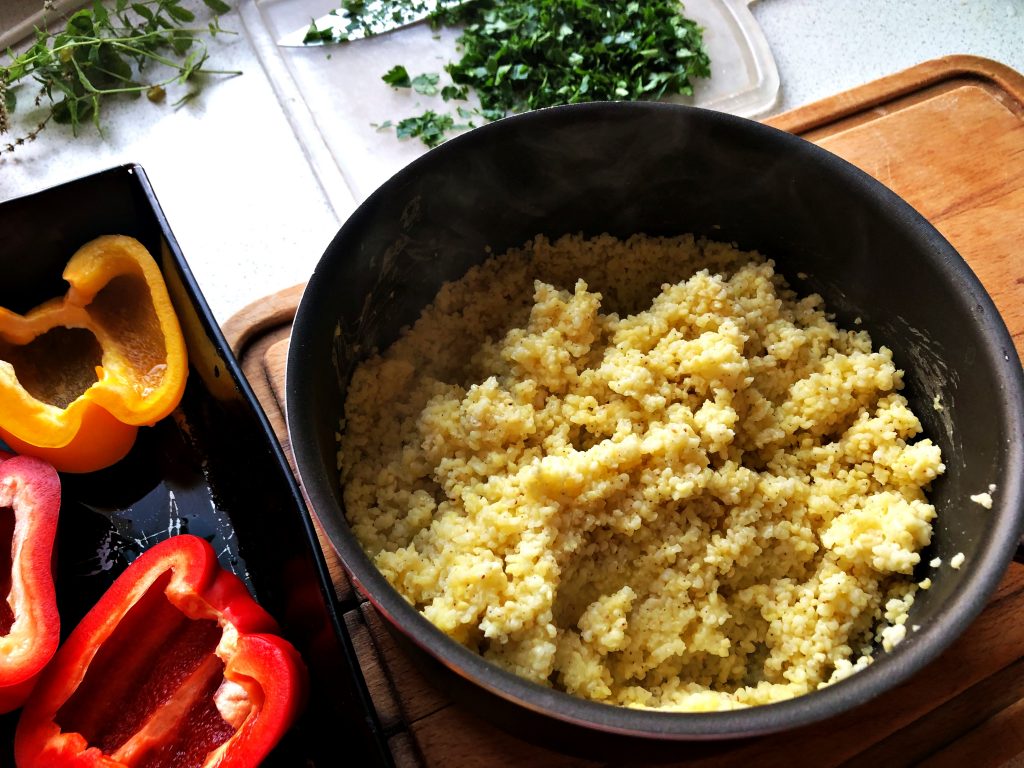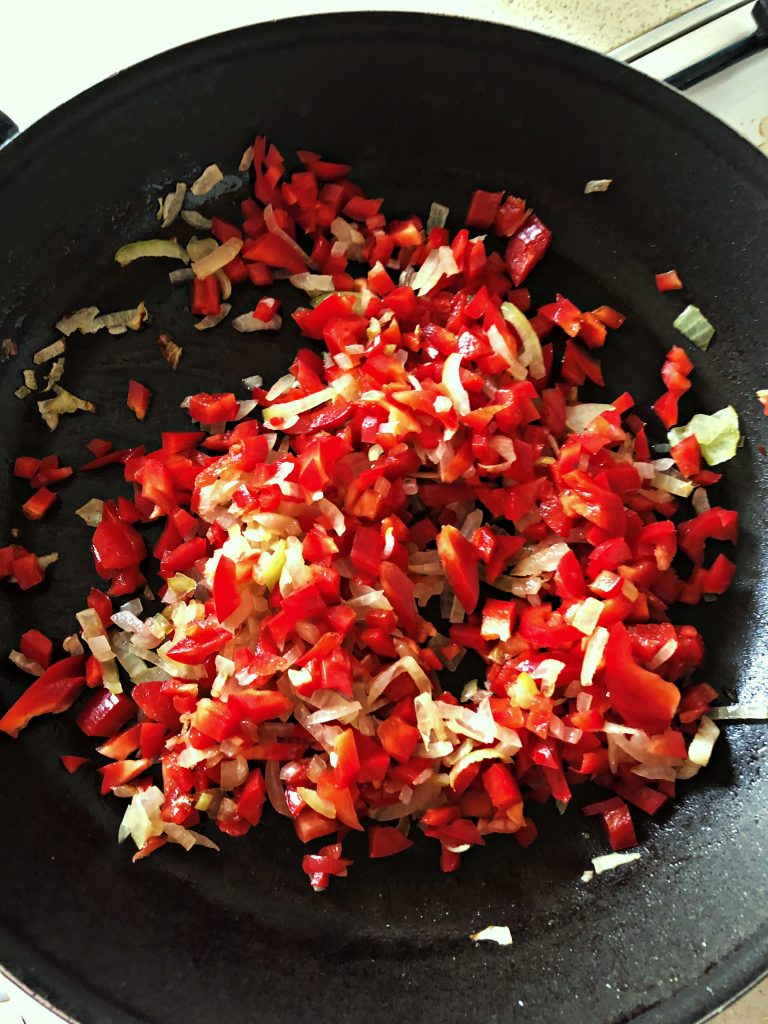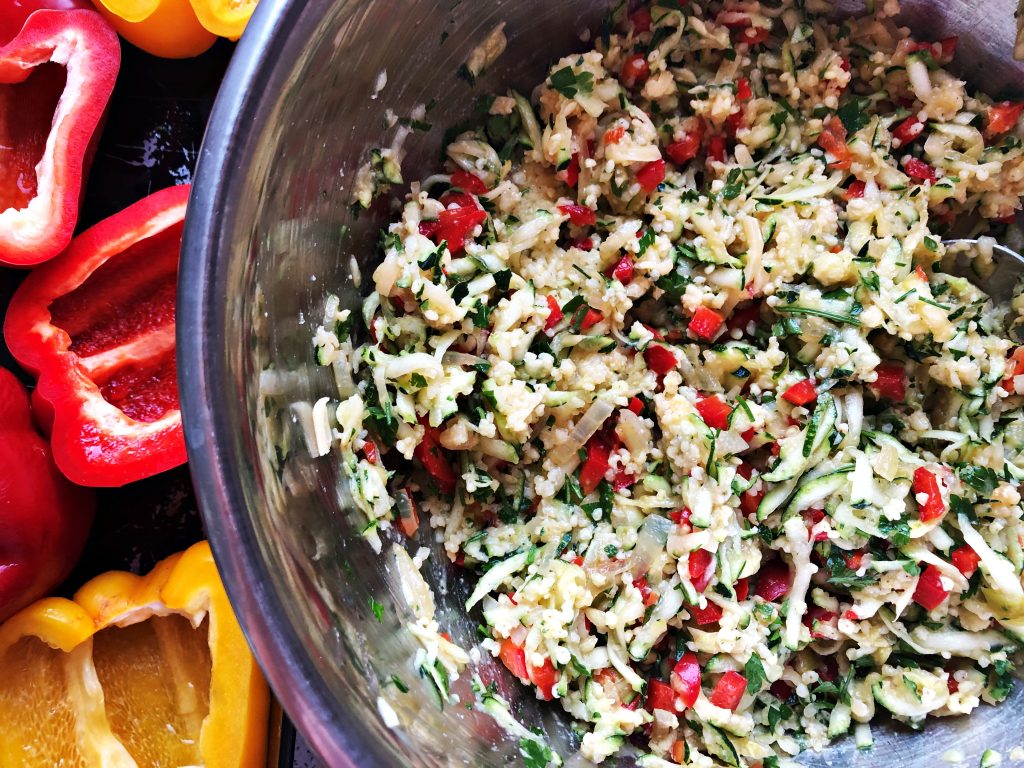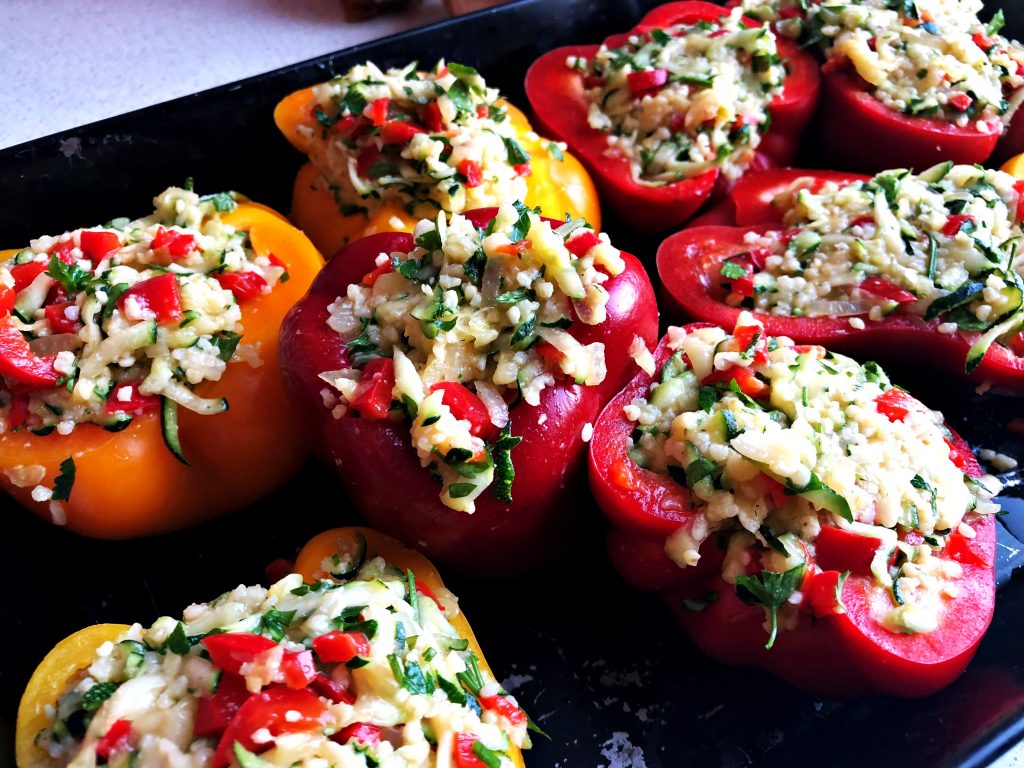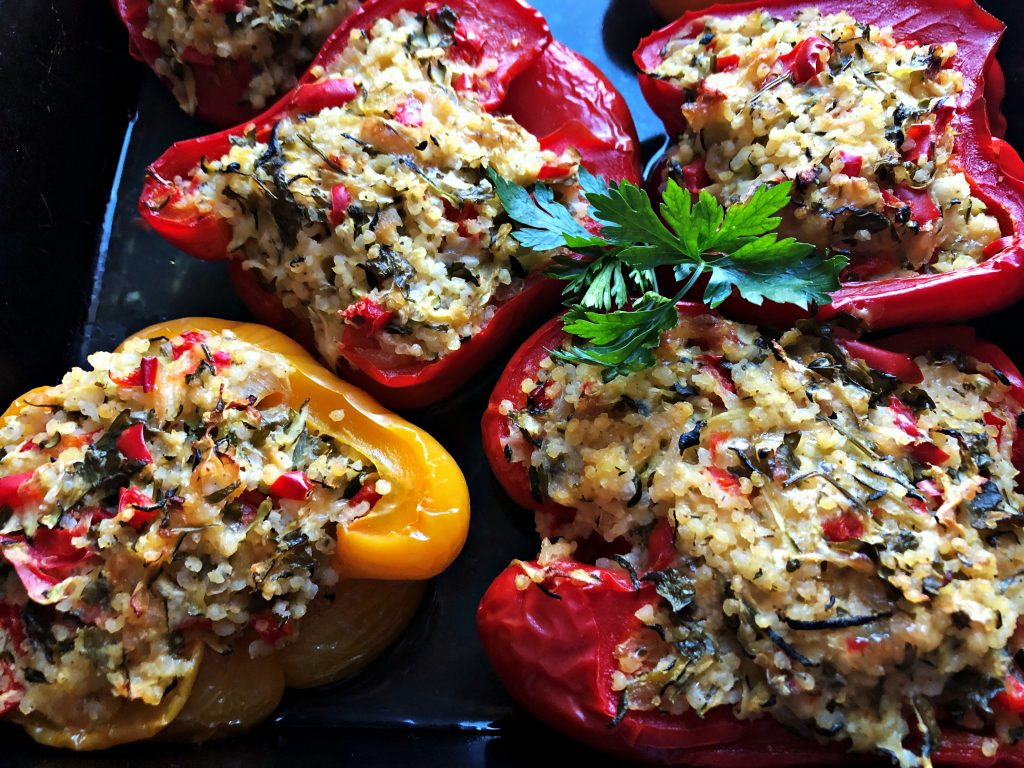 Comment on the post if you have questions, other ideas on the recipe or just enjoyed reading. Have you tried Millet Stuffed Peppers before? I would be happy to see your thoughts on my posts!
Thanks for liking and sharing my recipes to your friends – it helps to develop my blog!