Leśny Mech
Forest Moss Spinach Cake is not a traditional Polish cake, but is something that got very popular in Poland in the past years, so I decided to bake it and show you what are the latest trends in Polish cooking.
Forest Moss Spinach cake is easy and it doesn't take long to make it, but the result may be spectacular and delicious on the same time:) It would also give a Spring touch on your Easter table!
I used recipe I found on one of the most popular Polish cooking sites: Kwestia Smaku. My favorite!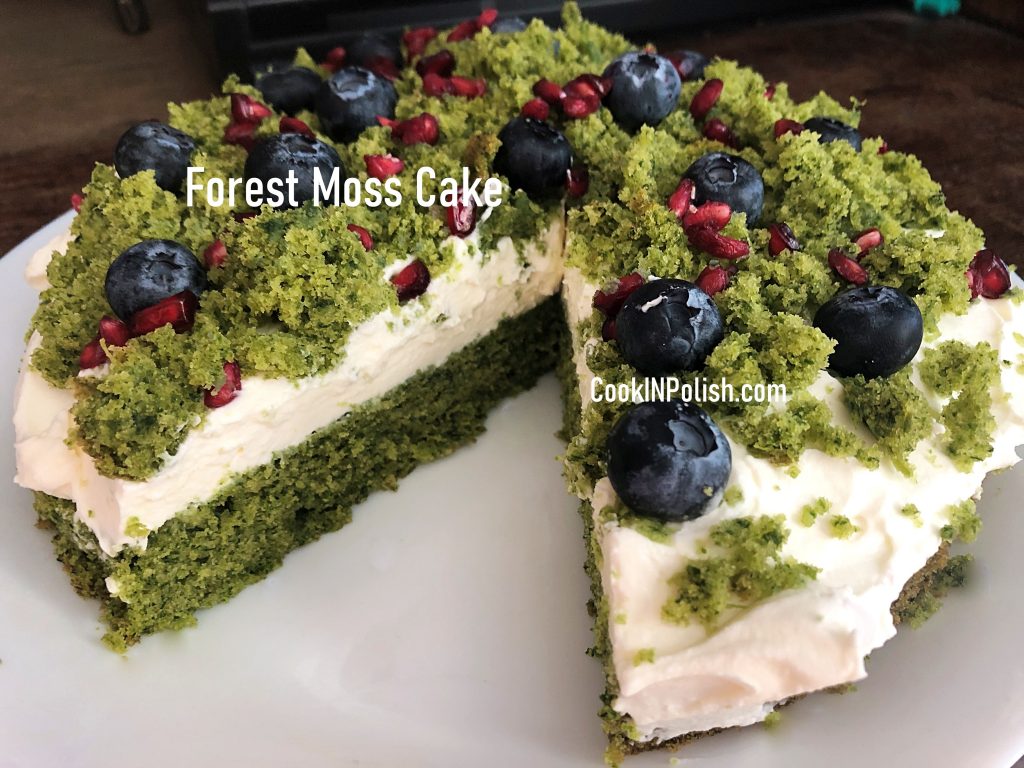 Ingredients:
450 g / 1 lb frozen spinach
2/3 cup oil
1 cup sugar
3 eggs
2 cups all purpose flour
2 ts baking powder
Cream:
250 g/ 9 ounce mascarpone (chilled)
1 cup sweet cream 30% or 36% (chilled)
4 tbs powder sugar
few drops vanilla
Defrost spinach, drain most of the juices and blend it well.
Preheat the oven to 180 C/ 356 F. Combine eggs and sugar in the bowl, beat them till it's fluffy. Then, while still beating, add oil gradually. Add blended spinach and mix shortly to combine ingredients.
Sieve flour with baking powder.
Add flour to the dough and mix shortly to combine ingredients.
Place the dough in a round baking form 24 cm (10 inches) diameter. Cover the bottom with a baking paper before. Bake for 40-45 minutes, till its dry inside. Check it with a stick. Cool the cake.
For cream: mix mascarpone and sweet cream, add sugar and vanilla for 6-8 minutes till it gets fluffy and still.
Assemble:
Cut the dough in halves. Place the bottom part on the serving dish and cover with cream. From the upper side of the cake take out small pieces with fingers or a teaspoon. Sprinkle the cream with it. Assemble the cake with blueberry and pomegranate. Place in the fridge to cool.
For more Polish desserts check: Desserts on CookINPolish.com.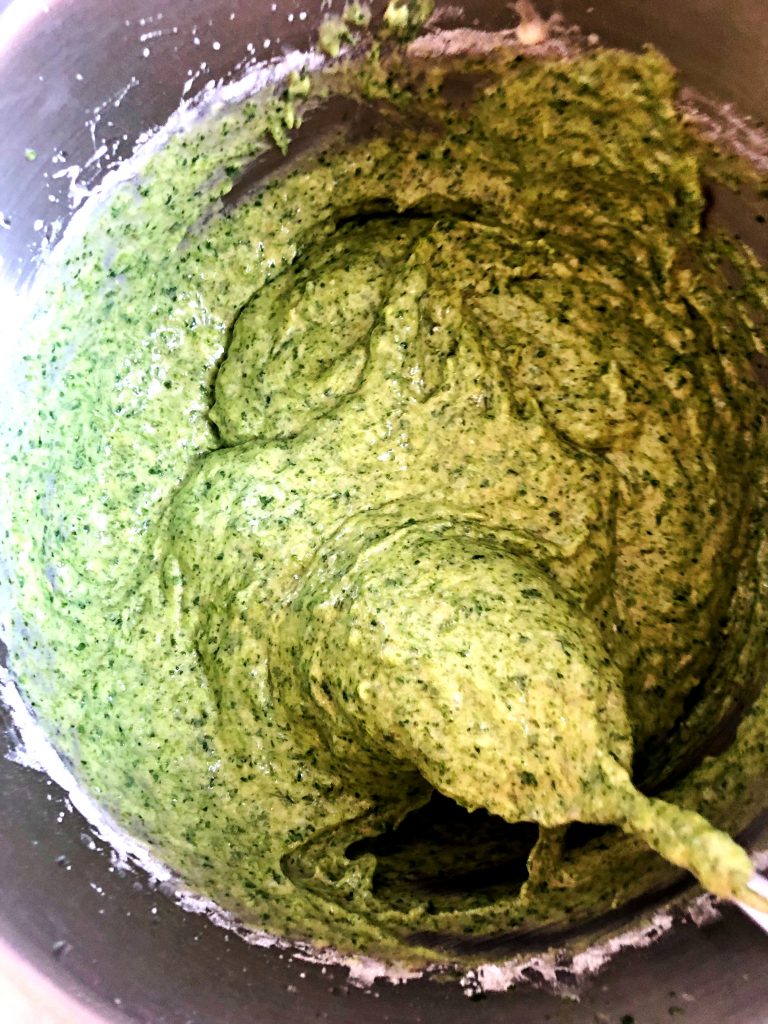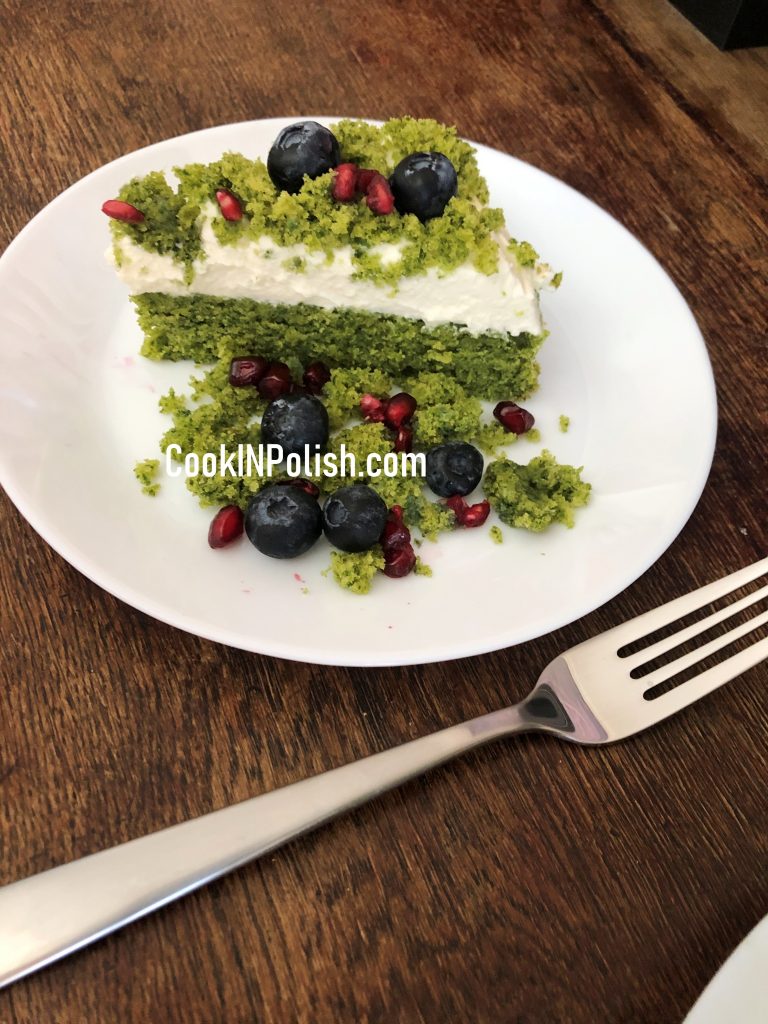 Comment on the post if you have questions, other ideas on the recipe or just enjoyed reading. I would be happy to see your thoughts on my posts!
Thanks for liking and sharing my recipes to your friends – it helps to develop my blog!