Buraczki zasmażane
Hot Beets Salad! It's for sure one of the best, one of the most delicious of Polish side dishes. It tastes great with Kotlety Mielone– Polish minced meat patties. This combo is actually a staple serving. Hot Beets Salad is also so good with Kotlety Schabowe and for example with Beef Bitki. It's a great idea for Autumn and Winter, as beets are easily available all year round. You can also can beets and use them later on, then making Hot Beets Salad would take only 10 minutes!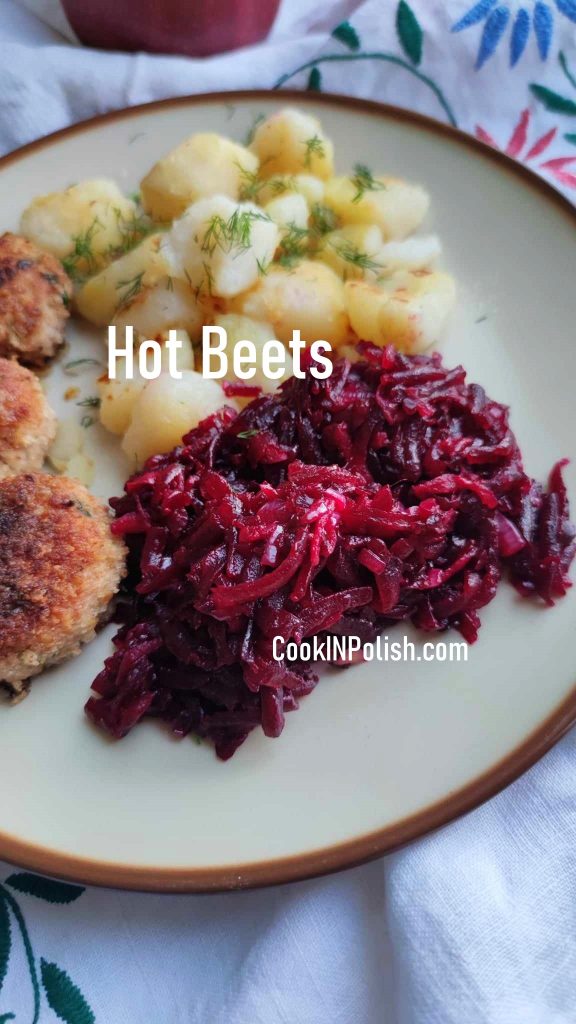 Ingredients
2 lb (900g) beets
1 apple
medium onion
2 tablespoons butter
1 teaspoon sugar
2 tablespoons white vinegar
salt
Wash the beets, do not peel. Cook or bake them. This will take about an hour, but it depends on the size of the beets, so check them with a fork from time to time.
Once they're done, let them cool down. Peel the beets and grate them on a grater with large holes – in Poland we call such a grater a beet grater 🙂
Skin onion and dice it. Grate apple the same way as beets. Saute onions in butter, salt it, add grated apple and a teaspoon of sugar. Saute 3 more minutes. Add beets. Combine all and let all heat together and mix flavors. Add vinegar and saute all few minutes more. Try a Hot Beets Salad and add more salt/vinegar if necessary.
Instead of white vinegar, you can use apple cider vinegar or lemon juice. I like to add few drops of balsamic vinegar, for me this takes the flavor to the next level. Try all these options and choose one, that suits you best.
Some people make a roux to thicken the beets. It's not necessary for me, but why not give it a try. In this case, you need to add a teaspoon of flour to the pan with the onion and apple.
Enjoy! Smacznego!
If you liked my posts and tried my recipes, you can consider buying me a coffee. Or rather I should say: you can buy me a flour for Pierogi, cabbage for Gołąbki and beets for Barszcz:) This would help me to cook more and publish more delicious recipes for You. www.buymeacoffee.com/cookinpolish.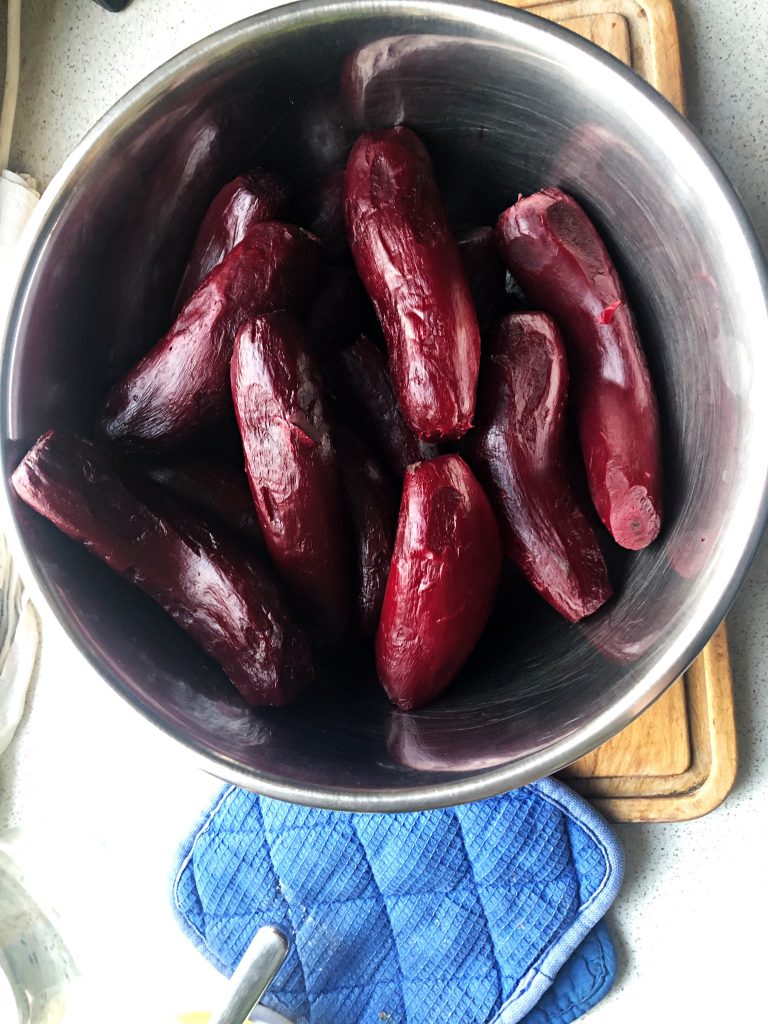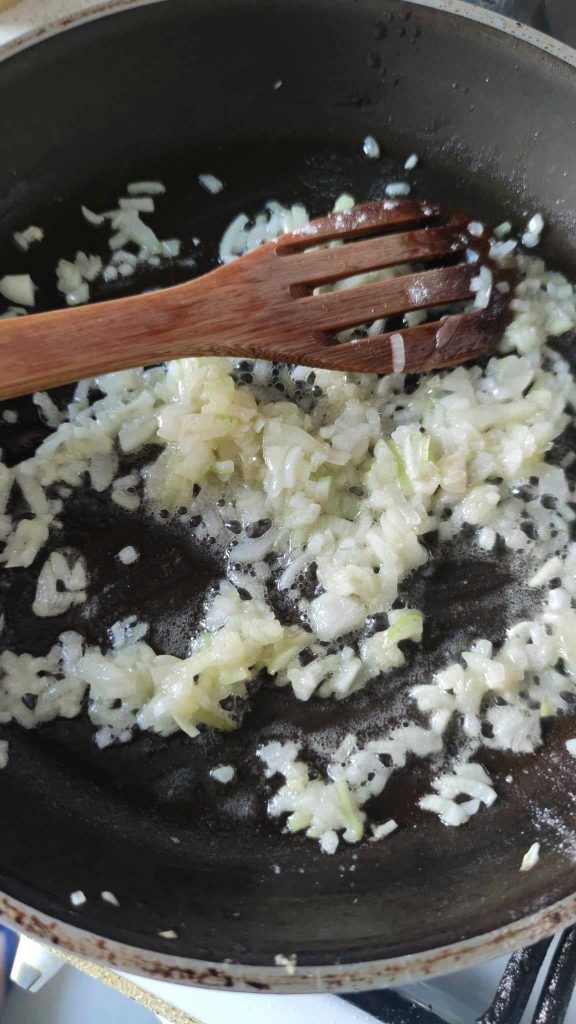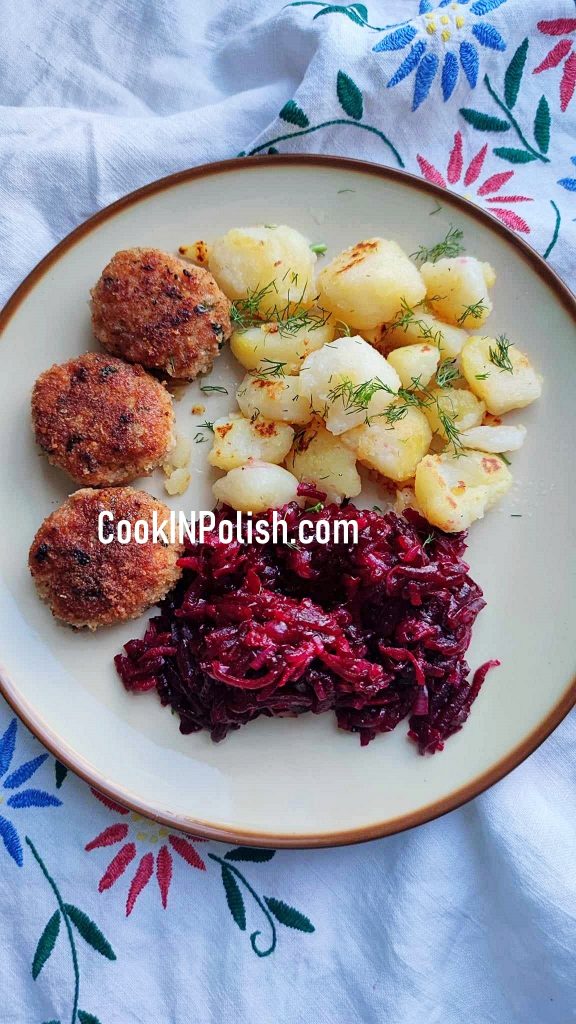 Comment on the post if you have questions, other ideas on the recipe or just enjoyed reading. I would be happy to see your thoughts on my posts!
Thanks for liking and sharing my recipes to your friends – it helps to develop my blog!