In Poland when you have standard dinner, you eat potatoes, meat and – surówka, which is a salad made of raw fruits and vegetables. There is variety of different salads that can be prepared, but one of the most popular is an Apple and Carrot Salad. This easy side is quick to make and so delicious. Both: carrots and apples are really easy available all over the year in Poland, so they are quite cheap! This make Apple and Carrot Salad very popular in school's canteens:) I can live with that, it's delicious and so healthy.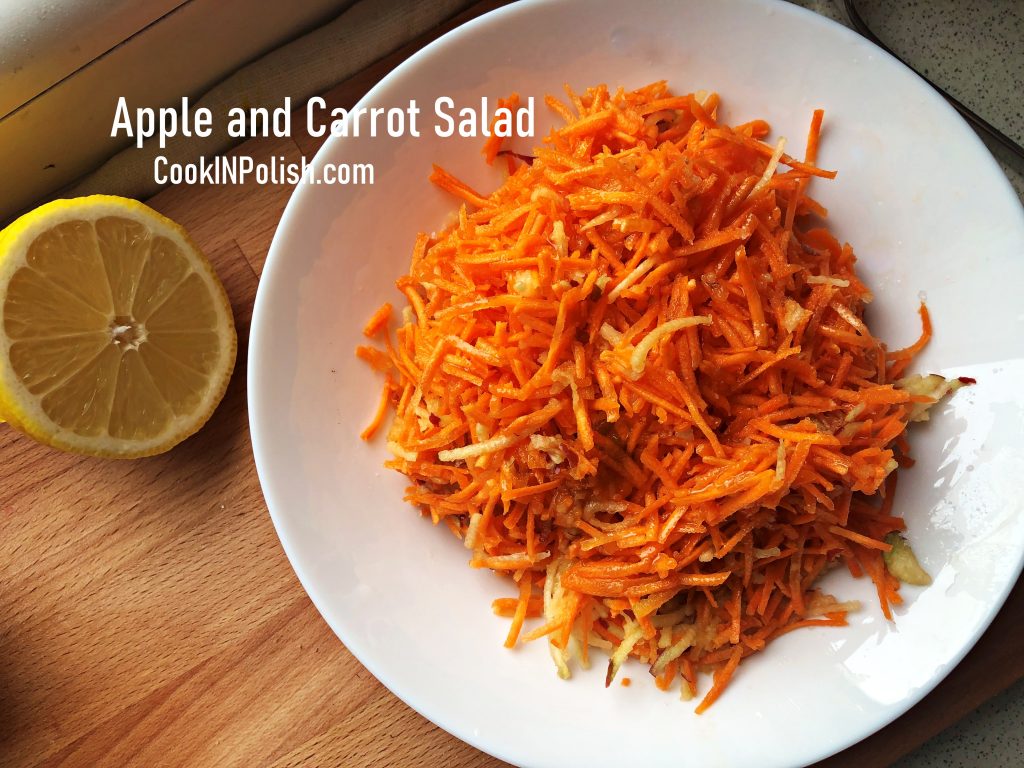 In Polish restaurants when you order dinner, you can be faced with a choice of one salad, or you can take a set of salads, which usually cover 3 small portion of different salads. In Winter there is usually: Apple and Carrot Salad, Sauerkraut Salad and Beets Salad. Mmmm, all my favorite, yummy:) In Spring restaurants make seasonal salads: Mizeria (a salad of green cucumber with sour cream), Apple and Carrot Salad, lettuce & sour cream & vinegar (or lemon) salad and many other.
Apple and Carrot Salad made at the beginning of the season is specially yummy, young vegetables are extremely juicy and so fresh. And full of vitamins too.
Ingredients
3 medium carrots
1 apple
1 tbs lemon juice
4 tbs canola oil
salt
Peel carrots. Grate both carrots and apple on a small whole grater. Mind that vegetables should not be mashed, but grated. Squeeze lemon over vegetables, specially apples- so that they did not get dark.
Season with salt. Add oil and combine everything delicately with a spoon or your hands, if you prefer so.
You can use your favorite oil. In Poland the most popular and locally produced is canola oil – olej rzepakowy. It has a little bit nutty flavor when it's raw. Once it's refined it looses most of the flavor and becomes neutral, which is good in many dishes,a s it does not change its natural flavor. In raw salads using raw oil is the most appreciated, as it is good to your health. Your body benefits from healthy oils.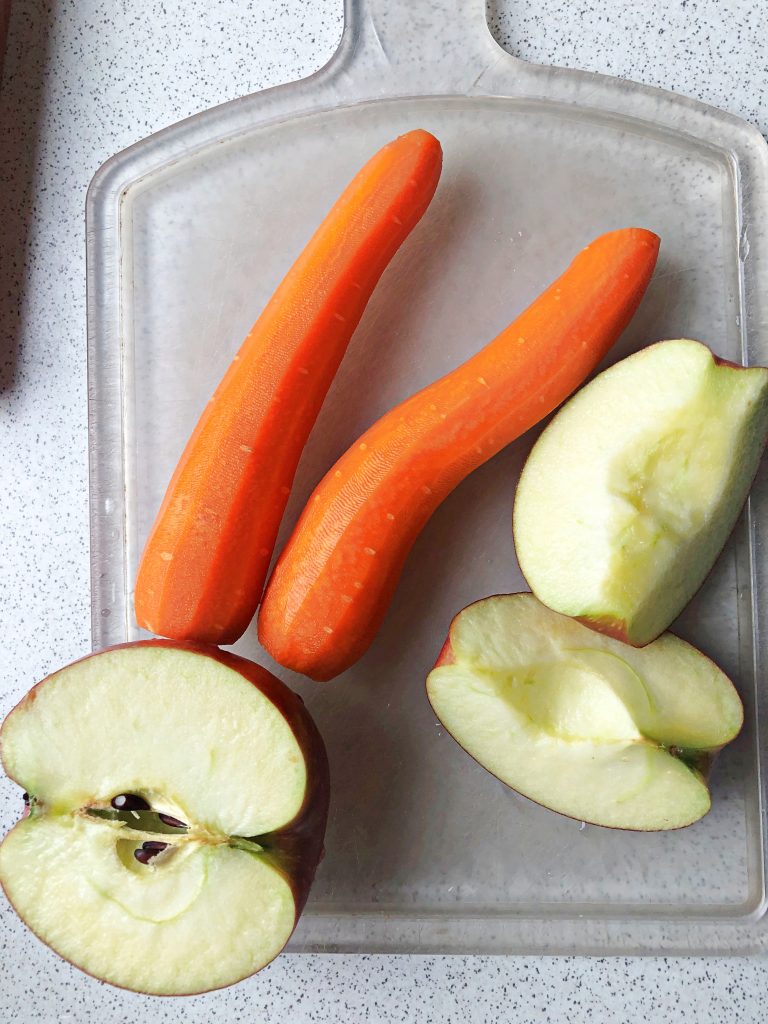 Comment on the post if you have questions, other ideas on the recipe or just enjoyed reading. I would be happy to see your thoughts on my posts!
Thanks for liking and sharing my recipes to your friends – it helps to develop my blog!