In June vegetables are still fresh and young. I use the last days before Summer to prepare Botwinka- traditional Polish soup made of young beets and beet leaves.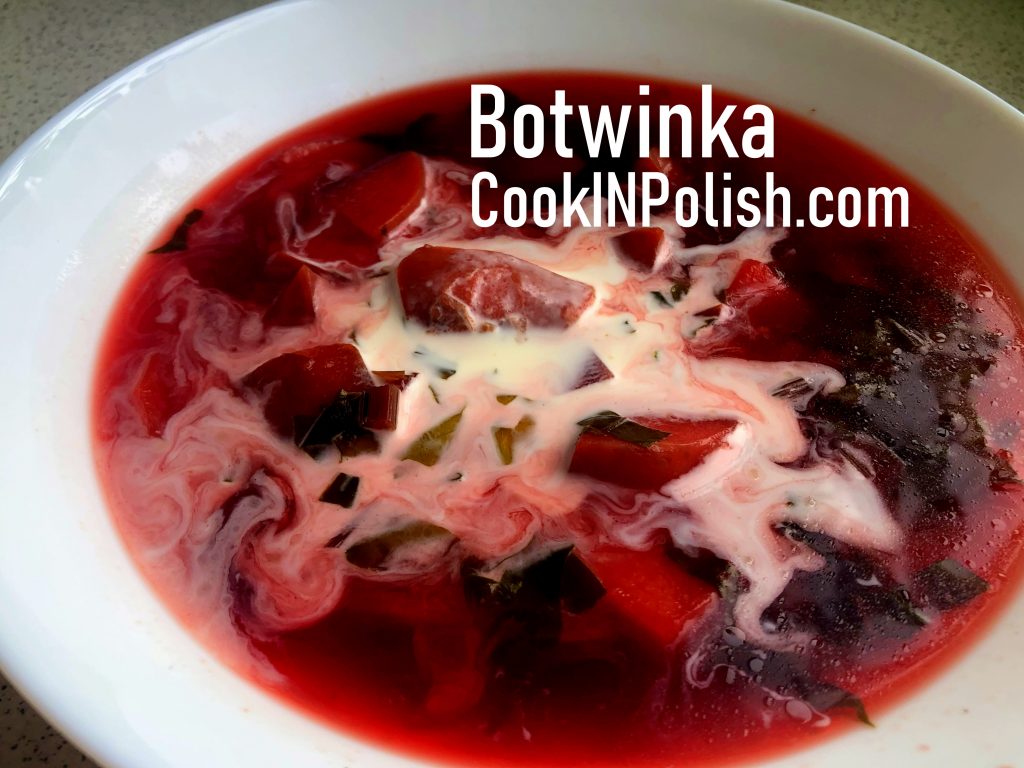 Ingredients
4-6 beets with leaves
1 carrot
parsley root
1 onion
5 potatoes
2 chicken wings
0,5 cup sweet cream
4 allspice
3 bay leaves
salt & pepper
Place chicken in the pot, fill with cold water and put on the fire. Add bay leaves, allspice and salt.
Toast the onion over the fire. I've got electric cooker, so I use a one of the burners to do it. I can be also done on the hot dry pan.
Peel carrot and parsley and slice them. Add to the pot.
Clean and cut beets and separately beet leaves. Add beets, after 30 minutes add beet leaves. After another 10 minutes add diced young potatoes.
Once potatoes are cooked, Botwinka is ready.
Add pepper and salt if needed. Serve with sweet cream. You have just prepared Botwinka, polish young beet leaves soup.
Notes: If I have less time, I use home made stock, prepared in advance: http://cookinpolish.com/chicken-stock/