I found Potato Copa Śląska recipe looking for plum cooking ideas. It so reminded me of Plum Knedle – the same ingredients, the same deliciousness. Making Copa is for me actually a lazy way to have the same great flavor, without time consuming knedle preparation. Silesian cuisine is still a greenfield for me, but all silesian dishes I know are super delicious.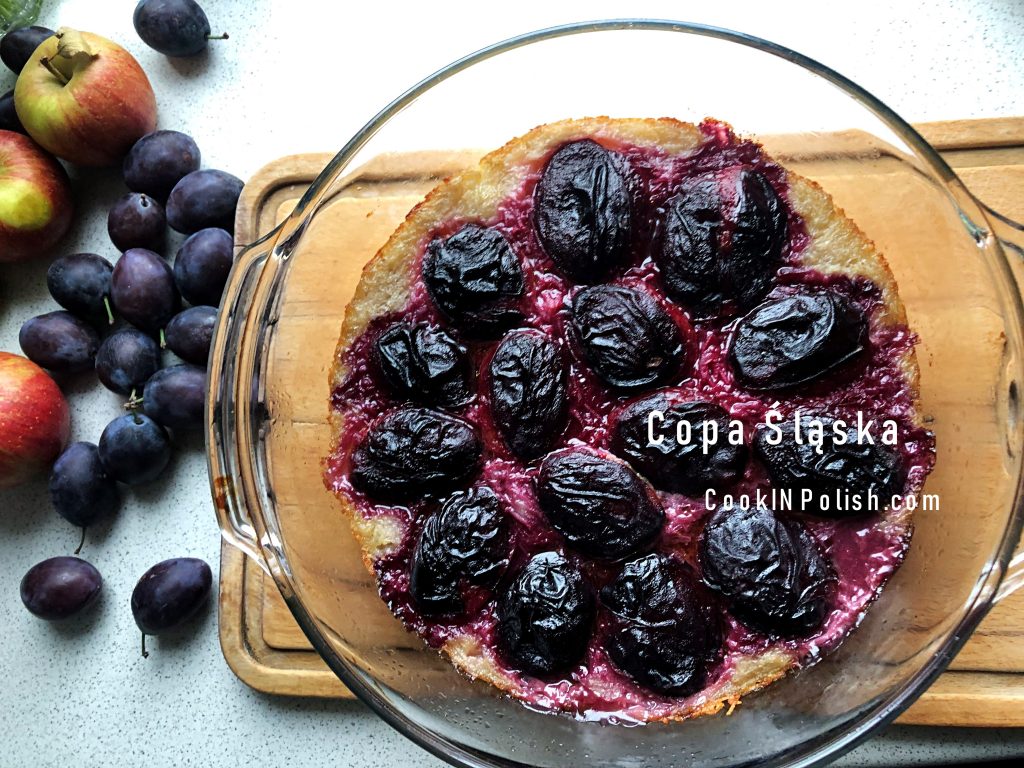 Ingredients
3 lb/ 1.5 kg potatoes
4 tablespoons flour
1 teaspoon salt
2 lb/ 1 kg plums
butter
sugar, breadcrumbs, sweet cream (30-36% fat) for serving next day
Peel and ground potatoes. Drain most of the liquid. Add flour, season with some salt.
Clean plums. Cut each into halves and remove plum stones.
Take baking dish about 25 cm diameter and spread butter over it. Transfer potato dough into the dish. Arrange plums on the surface as on the picture- with skin side up.
Bake in 180 C/ 360 F for 75 minutes. Serve cut long wise with a lot of sugar.
This is mostly according to the recipe I found on a very nice silesian cuisine site: https://www.kuchnia-slaska.pl/.
But.. I made up a delicious way to serve Potato Copa Śląska on the next day! For me it was even more delicious then! I decided to pan reheat slices of Copa Śląska. On another pan I dissolved butter and added few tablespoons of breadcrumbs, I put these on top of my Copa. I prepared quick plum jam too and serve as a side. True yumminess:)!
You may also like to try : Potato Plum Dumplings-Knedle ze śliwkami.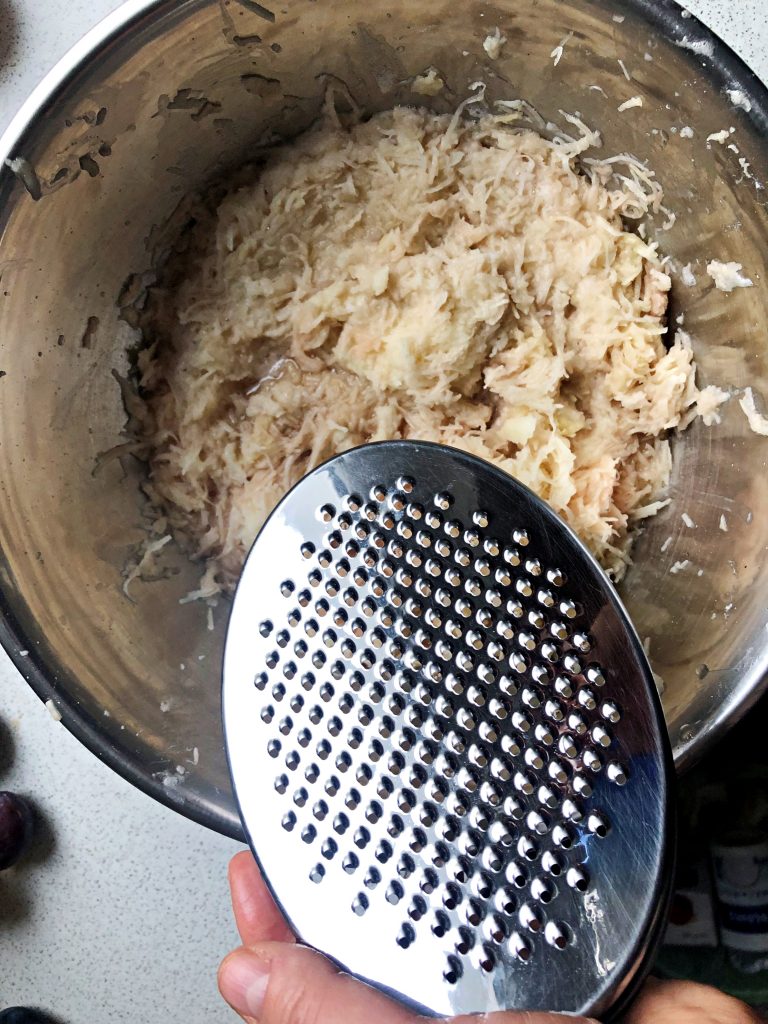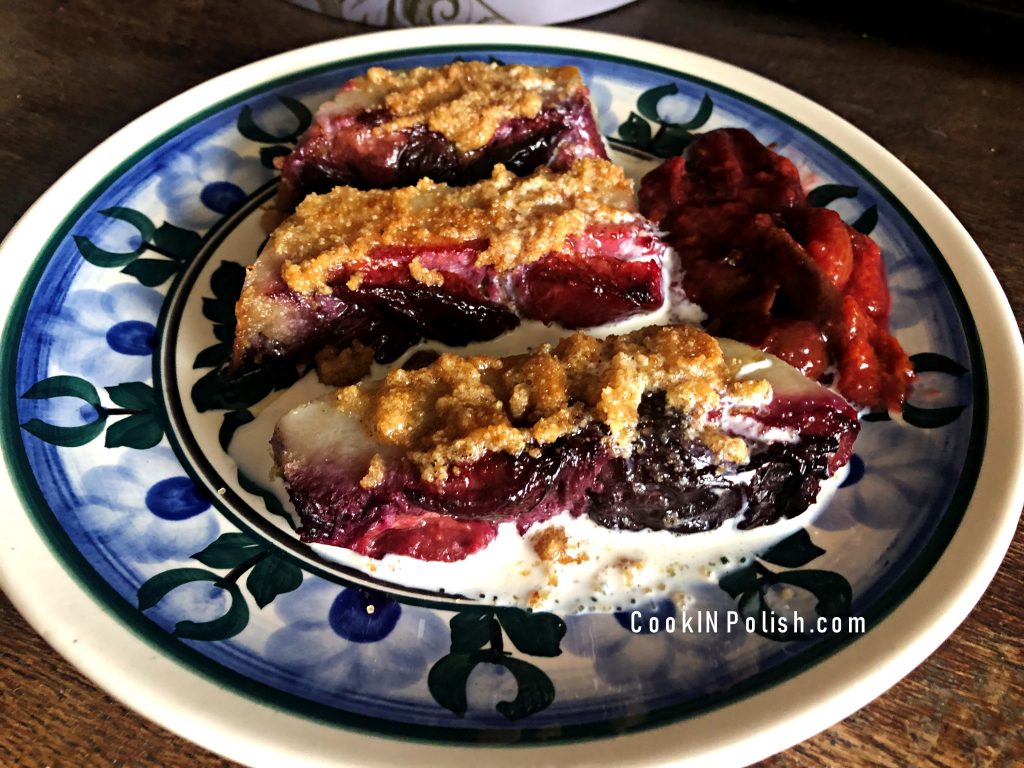 Comment on the post if you have questions, other ideas on the recipe or just enjoyed reading. I would be happy to see your thoughts on my posts!
Thanks for liking and sharing my recipes to your friends – it helps to develop my blog!