Yeast cake is a bit demanding and difficult to me:) Probably it is a case of experience, or in my case – luck of experience:) Anyway, I don't give up:)
Recently I received a recipe for a yeast cake from my friend Victoria. This is her grandma's recipe and her family use it for years. She says it is easy and you cannot spoil it:)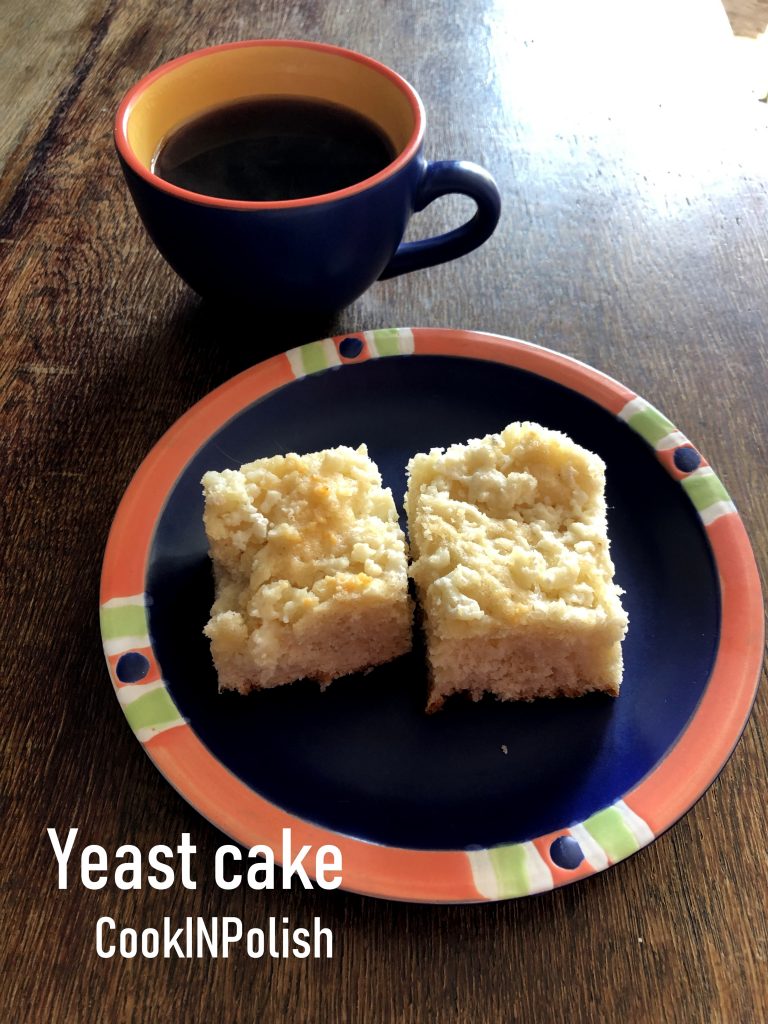 Ingredients
40 g fresh yeast
0,5 cup sugar
1 tbs vanilla sugar
0,5 cup milk
5 tbs oil
2 eggs
2,5 cup flour
pinch salt
Crumble:
60 g butter
0,5 cup sugar
0,5 cup flour
Place dough ingredients in a bowl in an exact order as it is in a pictures below. Do not mix!
1. yeast

2. sugar
3. vanilla sugar

4. milk
5. oil

6. beaten eggs

7. flour
Leave it for an hour in a warm place to rise.
After an hour mix everything, place in a cake sheet covered with baking paper. Cake sheet should be about 30cm x 20 cm.
In summer you can cover the cake with fruits like plums, strawberries, rhubarb, raspberries, blackberries or cottage cheese.
Mix ingredients for crumble, sprinkle the cake with it.
Bake for 30-40 minutes in 180 C/ 356 F.