Mackerel is a taste of my childhood. During communism in Poland there was a shortage of food and almost no choice in stores. Now there is a whole variety of fish species to choose from, but mackerel is still the most popular smoked fish in Poland. My Grandma used to prepare Smoked Mackerel Bread Spread for us on Fridays, because we didn't eat meat then.
If you like mackerel, try another bread spread: Homemade Paprykarz Szczeciński.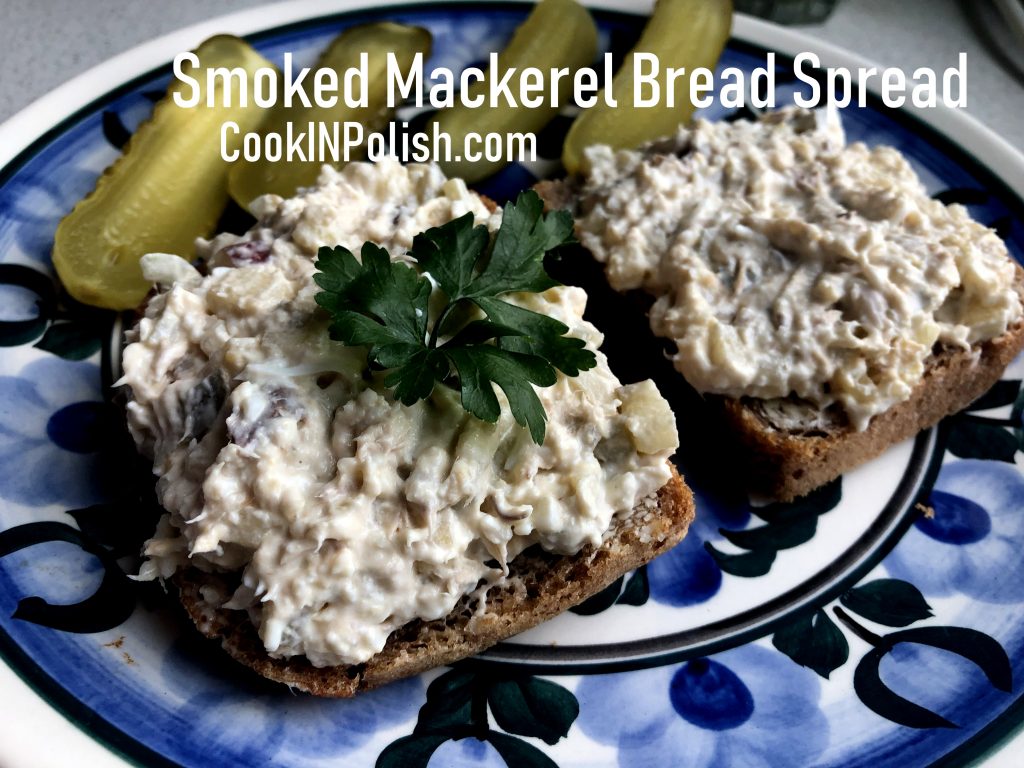 Ingredients
1 smoked mackerel
3 pickled cucumbers
1 onion
3 boiled eggs
halve apple
2 tbs mayonnaise
1 tbs thick yogurt
Dice cucumbers, onion, apple and egg into small cubes. Mix with mackerel meat.
Add mayonnaise and thick yogurt.
Season with pepper.
Smoked mackerel bread spread is ready and can be stored in the fridge for 4-5 days.
Serve with good rye bread. Enjoy! Smacznego:)