Are you ready for something special for Sunday dinner? Try this easy recipe for Roast Duck and Apples. Roasting the meat with apples gives a duck moisture and fresh flavor. Rub the meat with marjoram and rosemary and grease with butter to get the perfect Polish dinner for special occasions. Roast Duck and Apples is often served on First Communion and Christening celebrations in Poland. It will be great for Easter dinner as well.
Roast Duck and Apples is a dish known in Poland from centuries. In old Poland the duck served in palaces and manors was rather wild, hunted by Polish nobility on popular those days hunts.
I don't agree with hunts nowadays, there is a lot of farms that breed animal and there is a lot of meat in stores. Wild animal have less and less forest to live in and the number of wild animals is getting smaller. Let's admire them free in their environment and not on our tables. Not only humans are inhabitants of the Earth.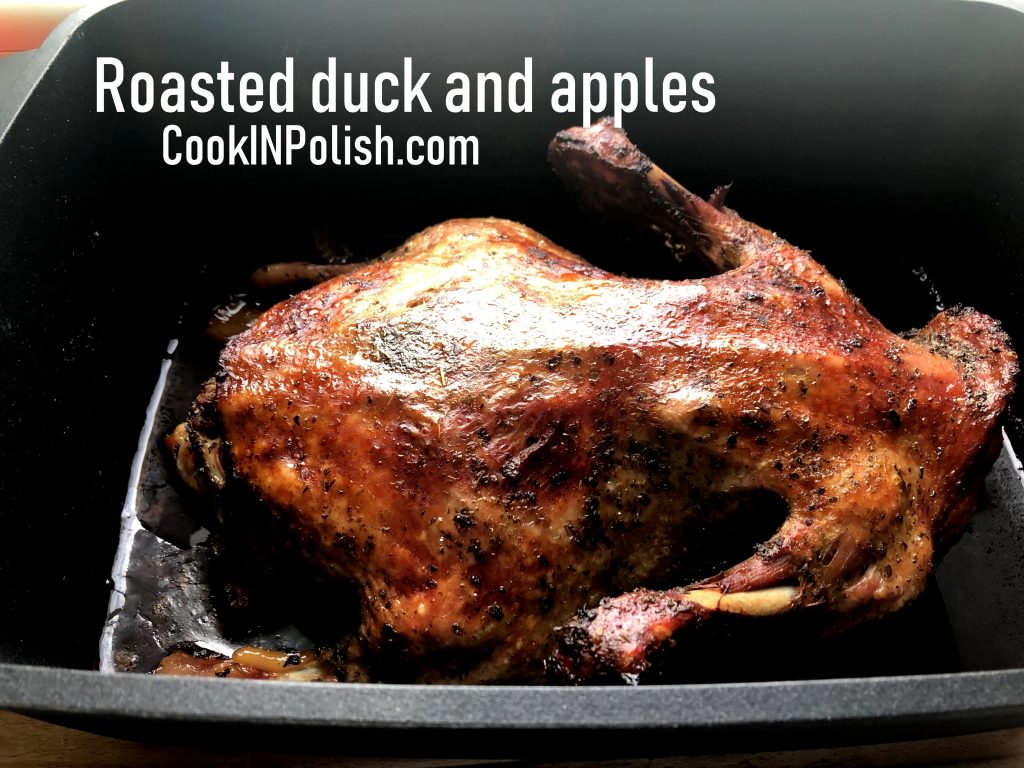 Continue reading

"Roast Duck and Apples"