Zakwas
Kvas is a basic ingredient of Żurek, traditional Polish soup, prepared for Easter. It can be also called: kvas or rye sour soup starter, and is made by fermenting rye (for Żurek) or wheat (for White Borsch) flour. The process is easy, although you need few days to have your own homemade kvas/ starter for rye sour soup.
There is a whole variety kinds of starters, that you can prepare and use for soups, it depends on the flour you use. I prefer oatmeal one, because you can get very fresh flour on the spot- all you need to do is to grind oatmeal in an old coffee mill:) If you plan to make 100% traditional Żurek, use rye flour and follow the instructions below.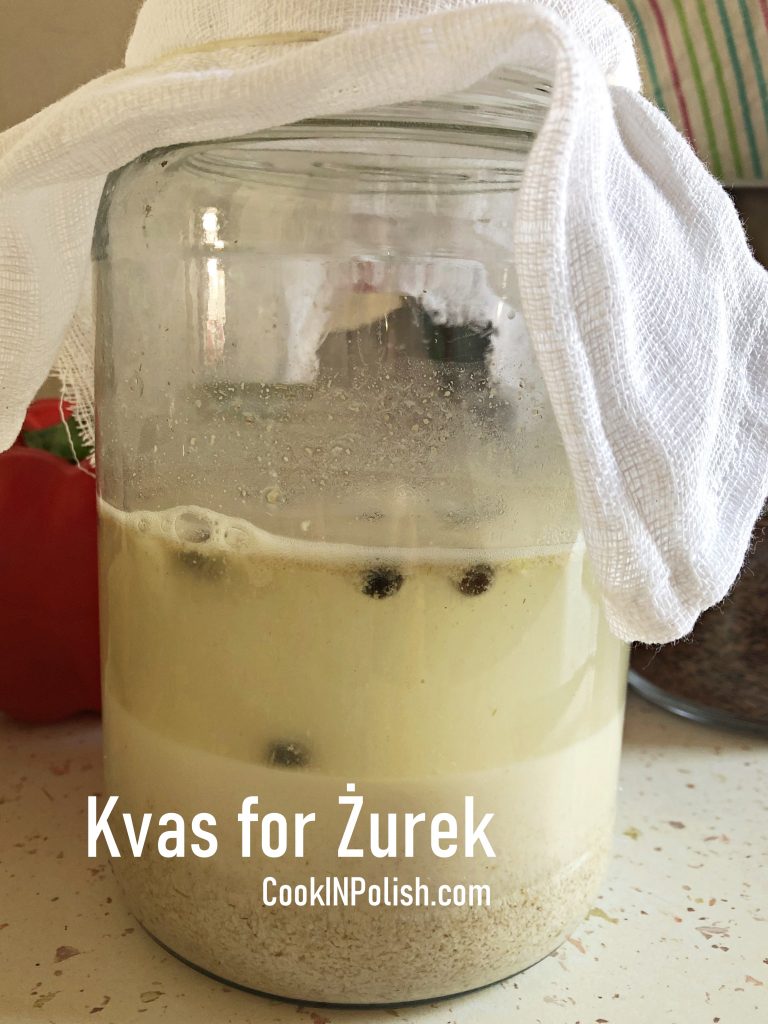 Ingredients
4 tablespoons rye/ wheat/ oatmeal flour
4 cloves garlic
few bay leaves
few allspice seeds
Cut garlic into pieces, place all the ingredients in the big jar (1 liter/2,1 pints or bigger) and fill the jar with warm water.
Cover it with a cloth and and stir it every day with a wooden spoon.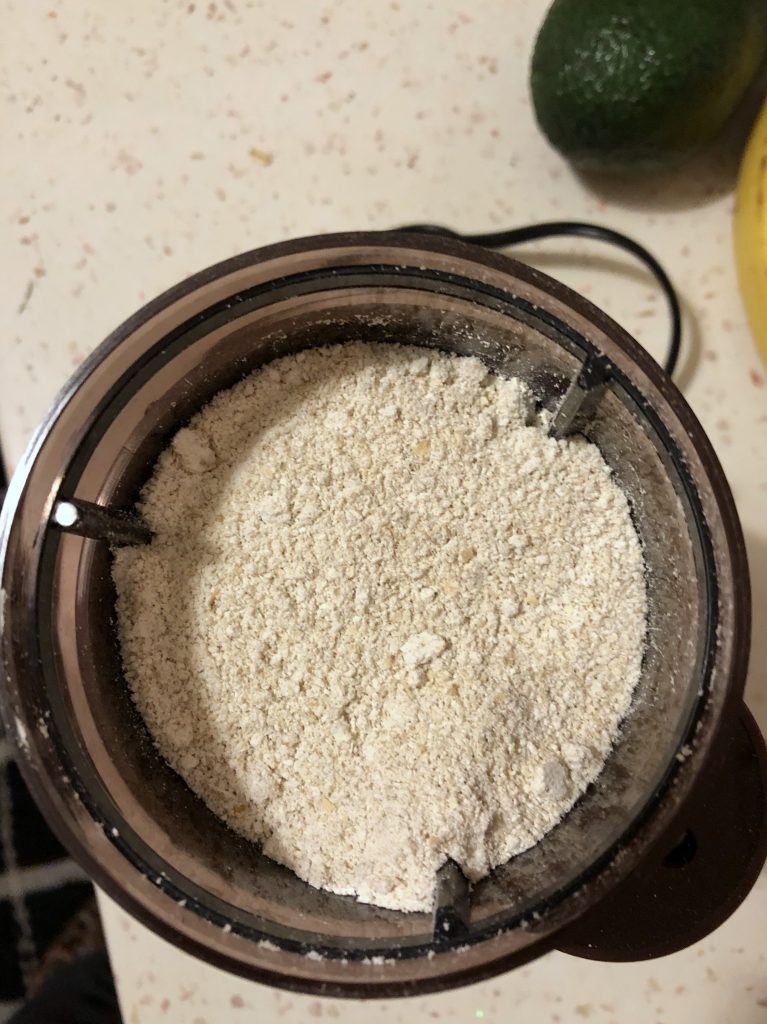 After 5 days (in winter could be 6-7) żurek starter is ready!
Now you are ready to cook a rye sour soup with boiled eggs and Polish sausage:)
Kvas/ Starter for rye sour soup in Polish is zakwas na żurek, or just: Żur, it is quite easy available and rather inexpensive too.
Check the recipe for żurek here: http://cookinpolish.com/polish-sour-soup-zurek/
Comment on the post if you have questions, other ideas on the recipe or just enjoyed reading. I would be happy to see your thoughts on my posts!
Thanks for liking and sharing my recipes to your friends – it helps to develop my blog!