I have been eating this dish last Summer in a restaurant in Chełm – Gęsie Sprawki. I knew this place from restaurants makeover TV show on Polish TV: Kuchenne Rewolucje by Magda Gessler and I really wanted to try dishes over there. Goose Gizzards – Gęsie Pipki is a creamy garlic stew made of goose gizzards, soft and tender, delicately garlic, delicious. Gęsie Pipki is a Polish name for it – it comes from regional cuisine and might be found funny for Poles:)
I decided that I need to copycat this recipe. I did. And I succeed:) I was 100% satisfied with my Goose Gizzards Gęsie Pipki, they were soft, creamy, I added more garlic to my taste and served it with buckwheat. Yum!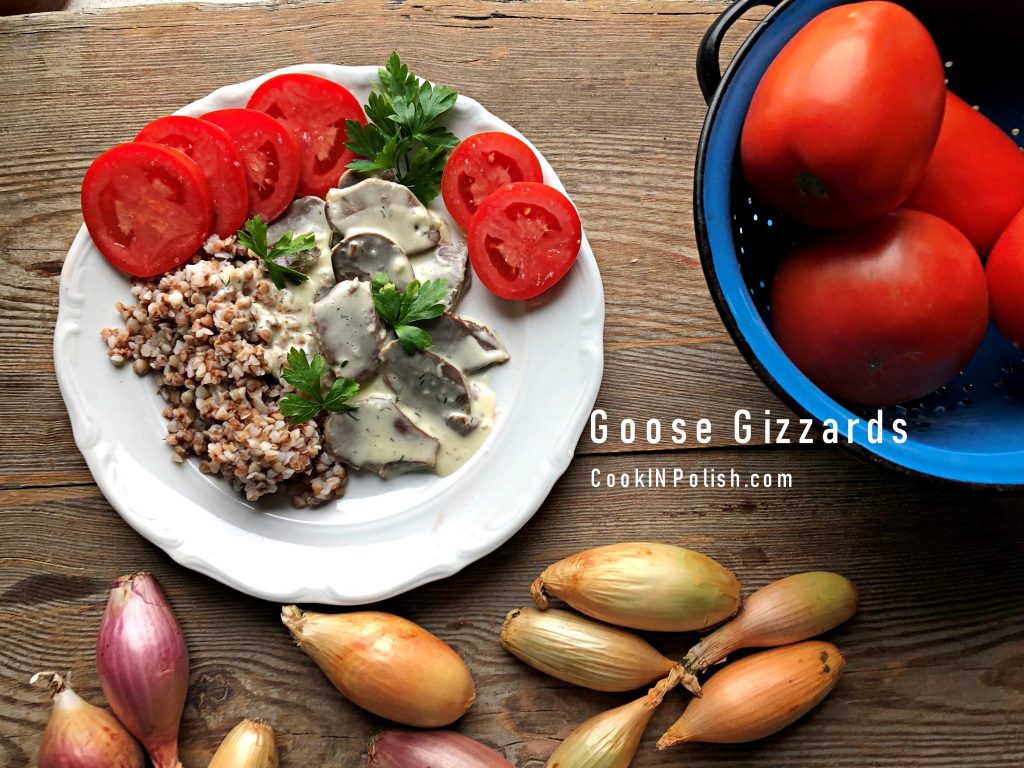 Ingredients
goose gizzards ( I had about 1 lb/ half kilo)
1 cup double cream
half cup water
1 flat tablespoon flour
2 cloves garlic
salt and pepper
1 tablespoon chopped parsley
Wash and clean goose gizzards, place them in the saucepan, cover with water. Add half a spoon of salt. Put it on the stovetop, bring to boil and simmer for 1 and a half hour. After that time drain gizzards and cool them.
Then dice goose gizzards into equal slices and put them back to the clean saucepan.
Combine double cream with water, add a tablespoon of all purpose wheat flour, whisk it into the cream mixture. Add half a spoon of salt. Squeeze the garlic through the press and add to the cream. Cover goose gizzards with mixture and simmer on very low heat for 20 minutes. It should get thicker by that time.
Serve goose gizzards – gęsie pipki with fresh rye bread or buckwheat, sprinkle with chopped parsley.
At the end of this post you can compare my dish with a dish I got in the restaurant – I think I made a good job;)
For more regional recipes check this link: Regional Polish Food.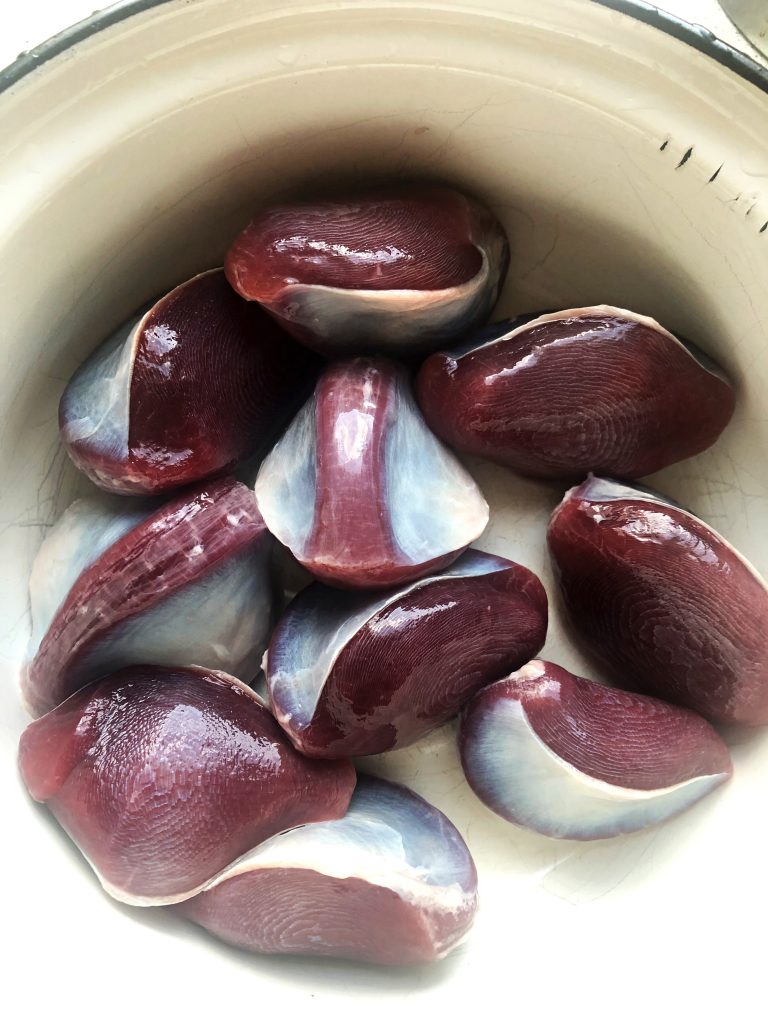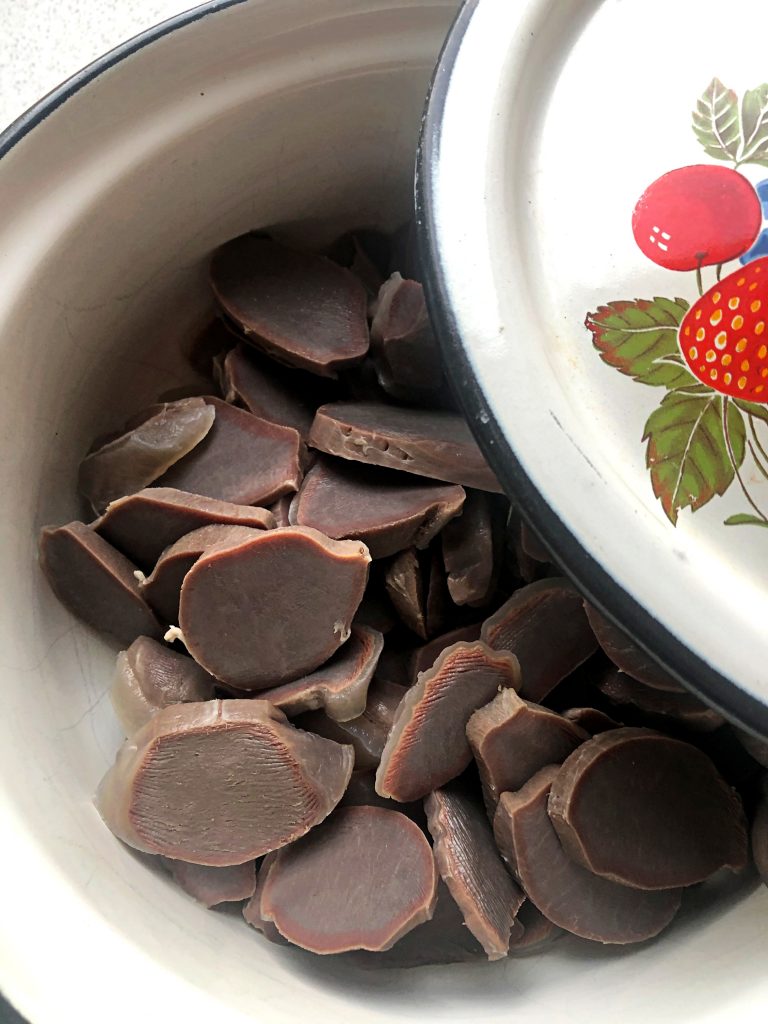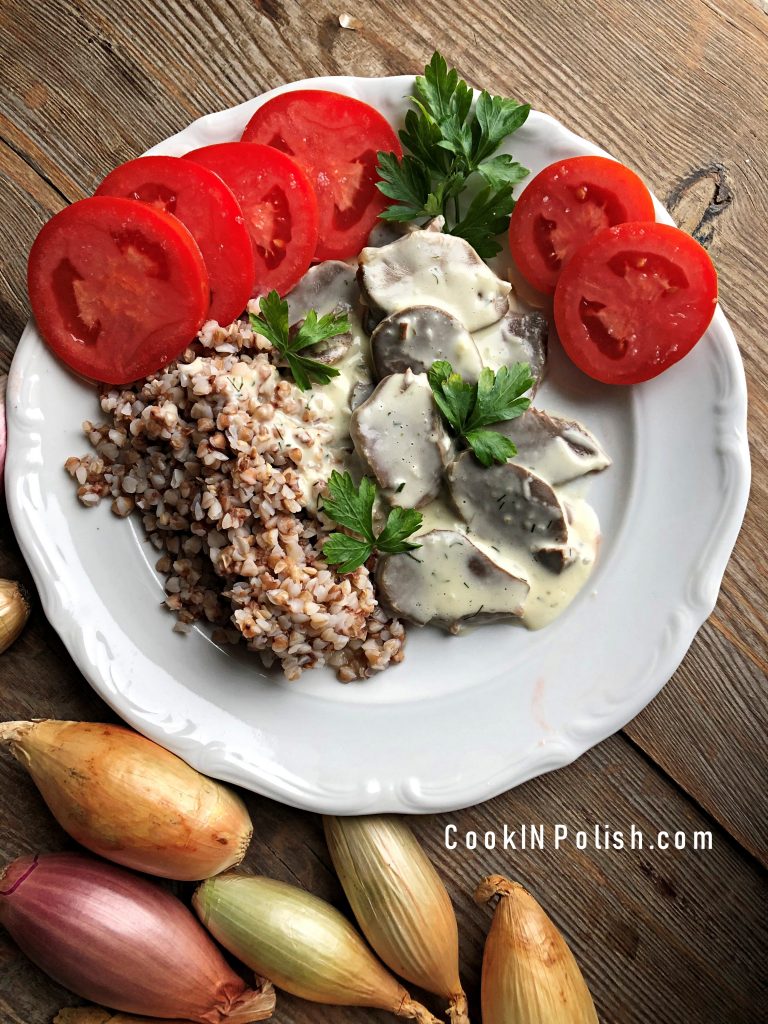 Comment on the post if you have questions, other ideas on the recipe or just enjoyed reading. I would be happy to see your thoughts on my posts!
Thanks for liking and sharing my recipes to your friends – it helps to develop my blog!