If you are looking for healthier dessert, try this recipe. It's easy, quick to make and delicious.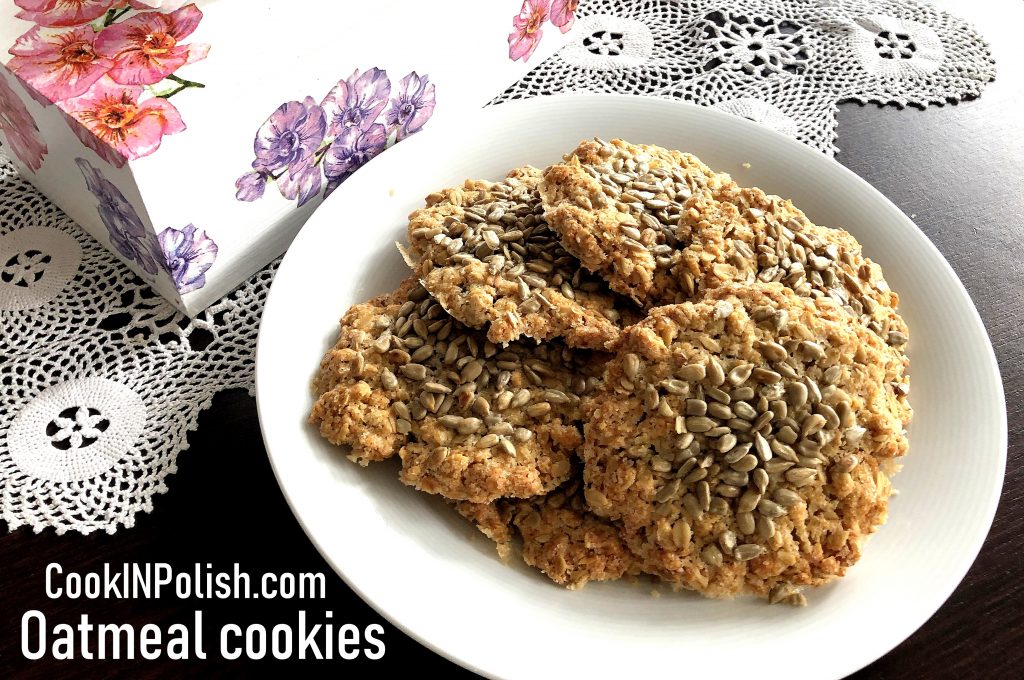 Ingredients:
150g/ 5,5 oz butter
2 cups oatmeal
2 cups sunflower seeds
1,5 cup flour
1 cup cane sugar
2 eggs
0,5 tbs salt
0,5 tbs rising powder
few drops vanilla extract
Melt the butter, when it's cool add the rest of ingredients, leaving 1 cup of sunflower seeds to sprinkle the top. The dough will be thick. Form round flat cookies and place them on baking paper on baking tray. Sprinkle generously with sunflower seeds.
Bake for 15-20 minutes in temperature 180 C/360 F till cookies are roasted.
Notes: To get the best taste, roast sunflower seeds for few minutes on a pan without oil.