Polish Kaszanka is a sausage made of pig's blood and groats (buckwheat or barley). Sometimes pig's liver is added, depending on the region. It's traditional polish food. Originally it was a dish prepared after pigsticking, to use all the parts of the pig. It has quite high levels of fat and cholesterol, but at the same time it supplements iron and zinc. Use it cautiously and enjoy Kaszanka:)

Kaszanka can be served cold, grilled or fried on the pan.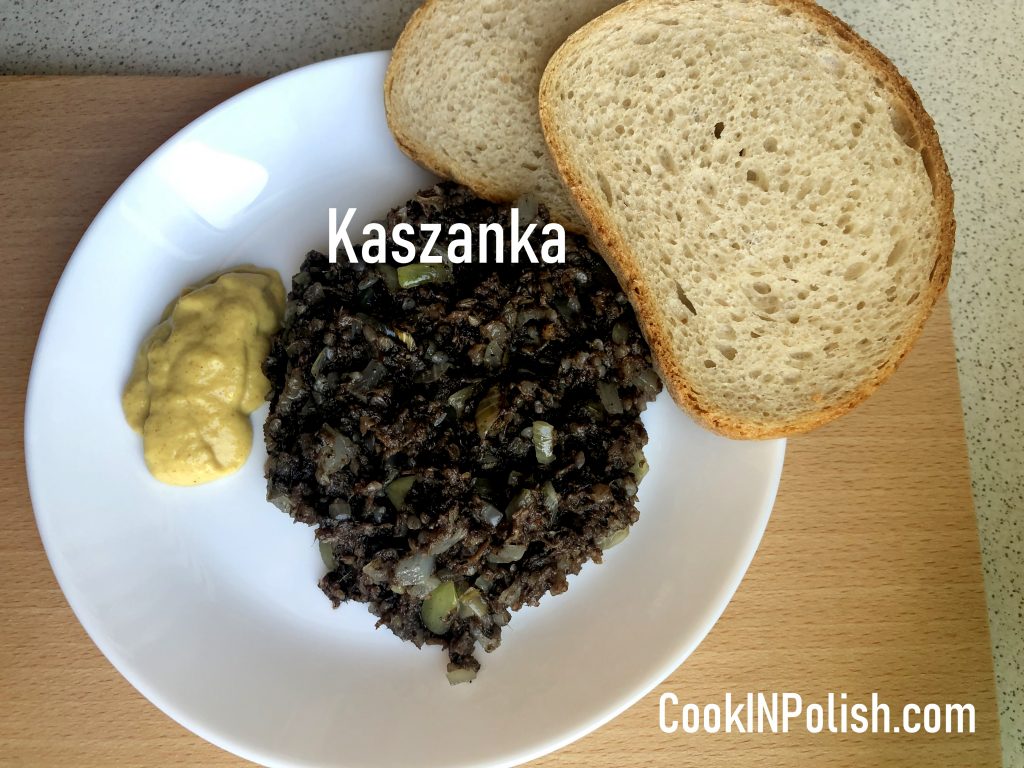 Ingredients
black pudding sausages
onion
2 tbs rapeseed oil
salt & pepper
Remove the skin from black pudding sausages, dice.
Chop the onion and fry on the oil. Sprinkle with salt.
Add diced black pudding. Season with pepper.
Once it's a little bit melted and mixed- it's ready.
Serve with mustard and bread.