During hot summer you may like cold cooling soup made of beets and beet's leaves, buttermilk and spring greens: dill, spring onions and cucumber.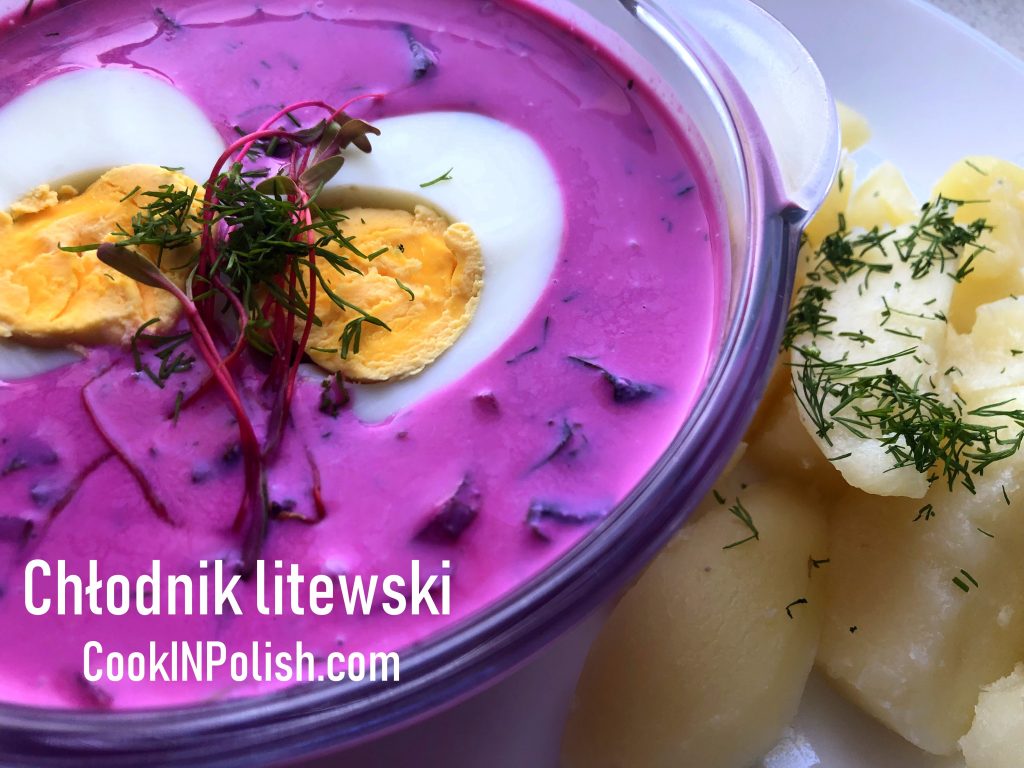 Ingredients
3 young beets with leaves
1l kefir
1 l buttermilk
300 ml sour cream
cucumber
bunch of dill
3-4 spring onions
salt, pepper
lemon
Peel beets, cut into 1/4 slices, cover with small amount of water and cook for 8 minutes. Then add cut beet leaves and add to the pot for another 5 minutes. Cool.
In a pot mix buttermilk with kefir and sour cream. Add cut dill, spring onions and diced cucumber. Mix with cooled beets.
Season with salt, pepper, add a splash of lemon juice.
Serve with hard boiled egg and young spring potatoes.
Notes: You can exchange buttermilk and kefir with sour milk and change proportion of them, depending on your preferences. Cooking is not about being a pharmacist, it is following your tastes:)