Lithuanian Cold Borsch is my soup number one in Summer. When there is hot outside, you will love cold cooling soup made of beets and beet's leaves, buttermilk and Spring greens: dill, spring onions and cucumber.
If you like Cold Borsch, check my favorite Summer dish: Polish Plum Potato Dumplings – Knedle ze śliwkami.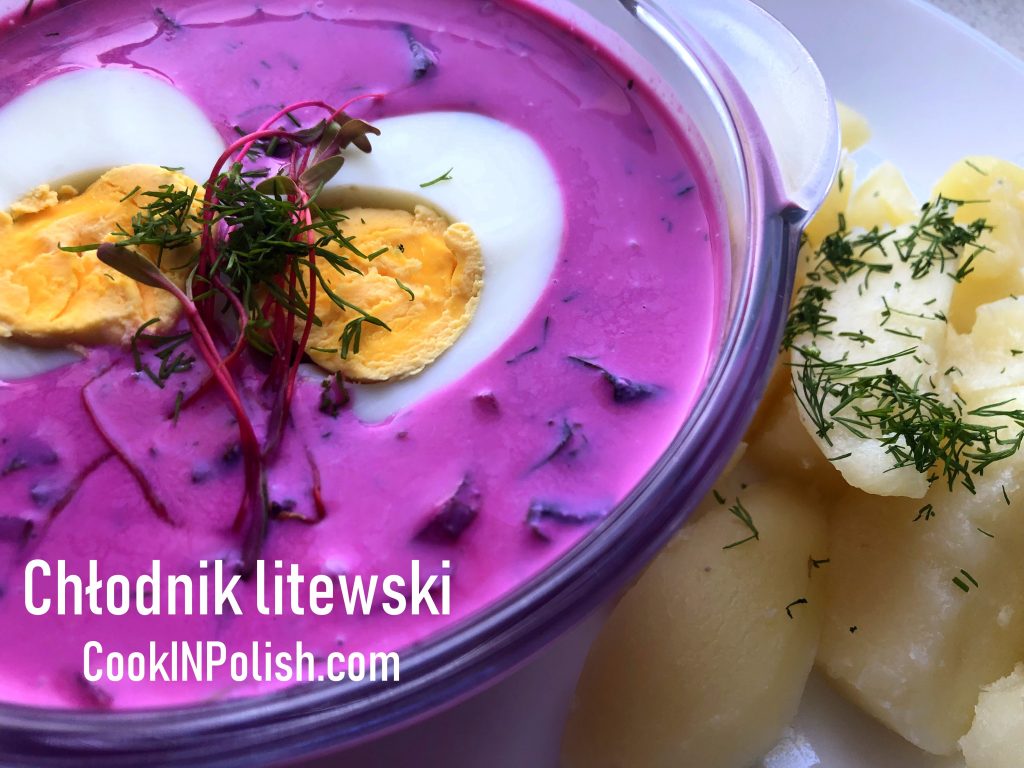 Ingredients
3 young beets with leaves
1l/ 4 cups kefir
1 l/ 4 cups buttermilk
250 ml/ 1 cup sour cream
cucumber
bunch of dill
3-4 spring onions
salt, pepper
lemon
Peel beets, cut into 1/4 slices, cover with small amount of water and cook for 8 minutes. Then add cut beet leaves and add to the pot for another 5 minutes. Cool.
In a pot mix buttermilk with kefir and sour cream. Add cut dill, spring onions and diced cucumber. Mix with cooled beets.
Season with salt, pepper, add a splash of lemon juice.
Serve Lithuanian Cold Borsch with hard boiled egg and young spring potatoes.
Notes: You can exchange buttermilk and kefir with sour milk and change proportion of them, depending on your preferences. Cooking is not about being a pharmacist, it is following your tastes:)