Last Saturday I found fresh forest chanterelles on a local farmers market. They are not cheap, they cost 60 PLN per 1 kg, which is more than 15 USD. However they are sooo good, that I couldn't resist:) I was waiting the whole season to cook Chanterelle Cream Sauce.
I had some for delicious scramble eggs for breakfast.
For dinner I cooked cream sauce, which I served with grilled turkey breast, young potatoes and mizeria (cucumber salad). However you can have any nice piece of grilled or fried meat with chanterelle sauce: pork chop, beef steak or pork tenderloin. If you prefer to stick with veggie, potato dumplings, crepe and pasta would go very well with this sauce.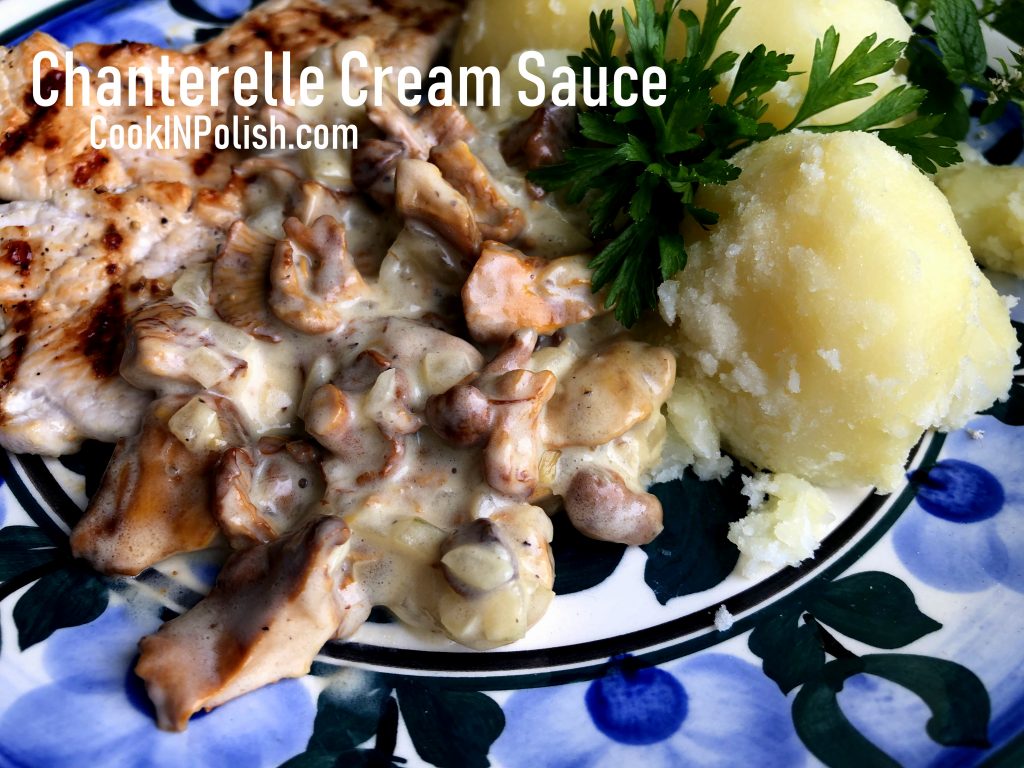 Continue reading

"Chanterelle Cream Sauce"