This is a simple, but complete dish, with origins in Polish countryside. My Grandma was cooking this casserole for us quite often, I loved it. I still do.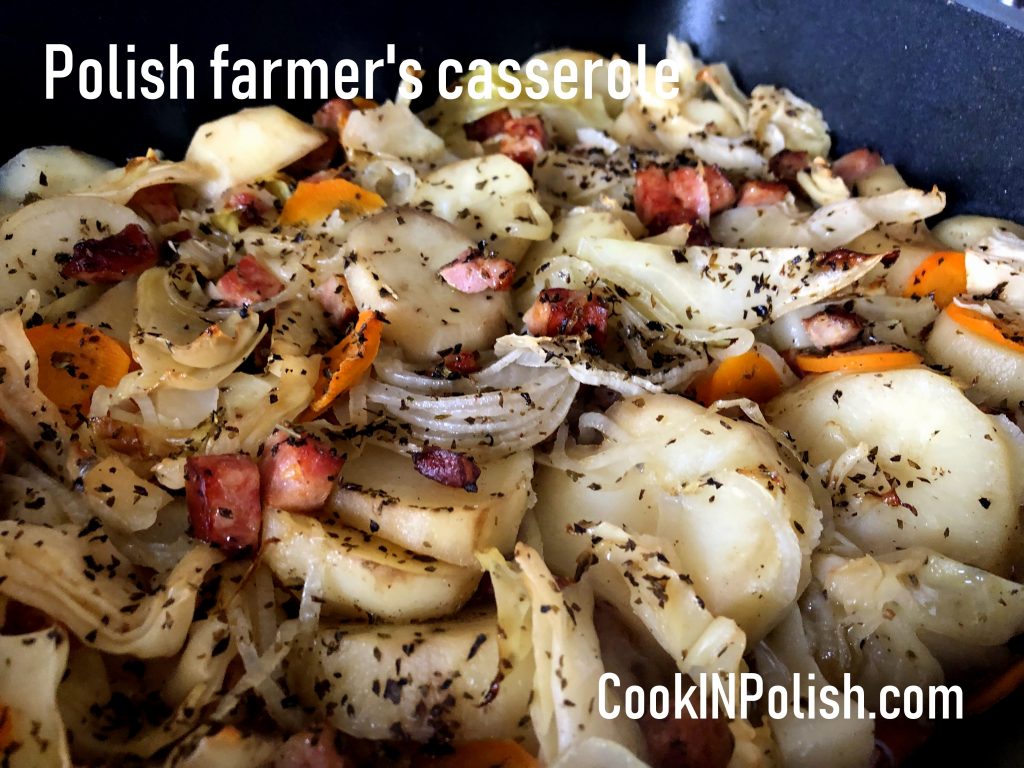 Ingredients
2 kg/ 4,4 lb potatoes
2-3 onions
0,5 kg/ 1,1 lb cabbage
2 carrots
0,5 kg/1,1 lb sausage
200 g/0,4 lb bacon
1 l stock
salt, marjoram, nutmeg
Peel potatoes and cut them thickly. Dice onions into rings, slice carrots, cut thickly cabbage.
Dice sausage and bacon. Fry them separately on the pan.
Place potatoes in a casserole pan, sprinkle with salt. Assemble layer of sausage and bacon – use half of them. Place a layer of cabbage, onions and carrots, and the rest of sausage and bacon on the top. Pour a stock to the pan, so that potatoes were covered with it. Season with some nutmeg and plentiful of marjoram.
Bake covered in a oven for 45 minutes ( 180 C/ 356 F). Remove the lid and bake for another 30 minutes, so that some of the fluids evaporated and the dish got a little bit roasted.
Serve with pickled cucumbers.