Orzechówka, Nalewka z zielonego orzecha
My mum used to cure her stomach aches with this young walnuts tincture. Once I was grown up, she wanted me to use it too. I hated it, it was bitter and dark, but as we say in Poland the bitter cure heals best:) I have to agree that it really worked.
Now I'm making young walnuts tincture myself and I always have at least a small bottle in the kitchen cupboard. I add honey, so it has much better flavor, I can say it's actually a pleasure to have such a medicine. You need to wait about a year for it to mature, so you'll be able to try it next year. Start planning now, as you need to collect young walnuts while they are still green and soft, in Poland the best time to collect them is second part of June, in your part of the world it could be different!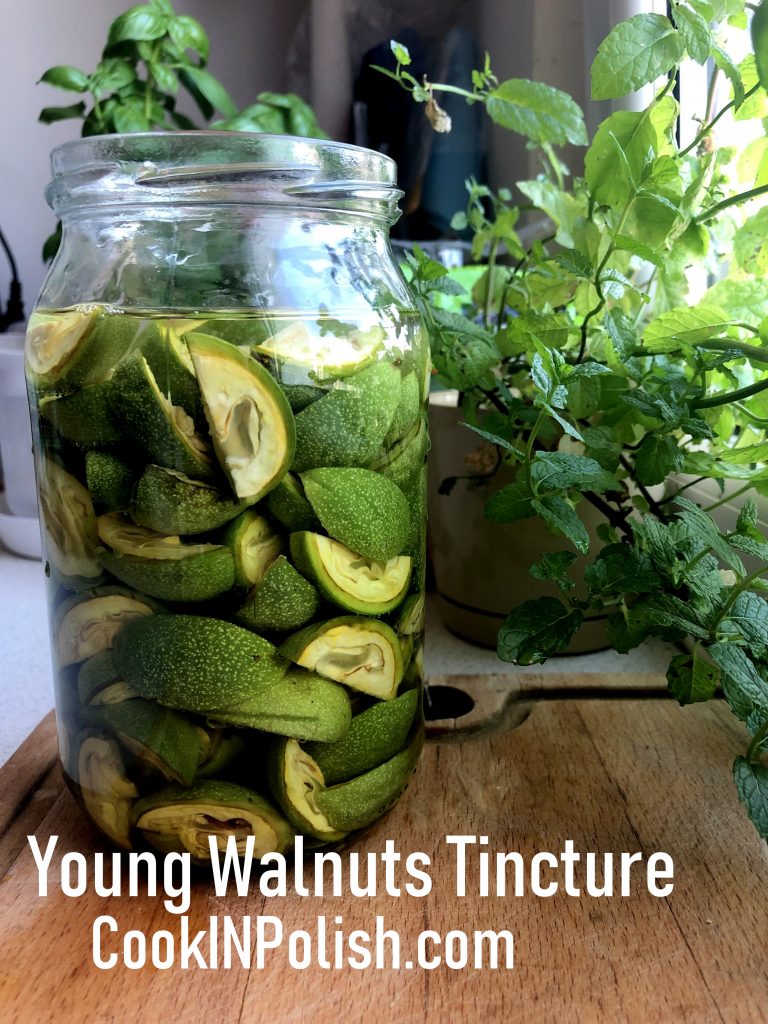 Continue reading

"Young Walnuts Tincture"