Years ago my Grandma Emilka was preparing these yeast dumplings for Christmas Eve, she was using her own recipe – some of this and a handful of that, just like an experienced Polish cook. Nowadays my sister Kasia got over- she recreated recipe and now she is making the best Grandma's Yeast Dumplings. They are filled with either forest mushrooms and sauerkraut (perfect with beets borscht too) or: poppy seed filling (served as a Christmas Eve dessert).
I advise you to make the filling a day before, because one day preparations might be overwhelming.
Make a double or triple portion of the filling, if you plan to make also dumplings or poppy seed roll. Filling can be stored in a fridge for 2-3 days or you can freeze it for later.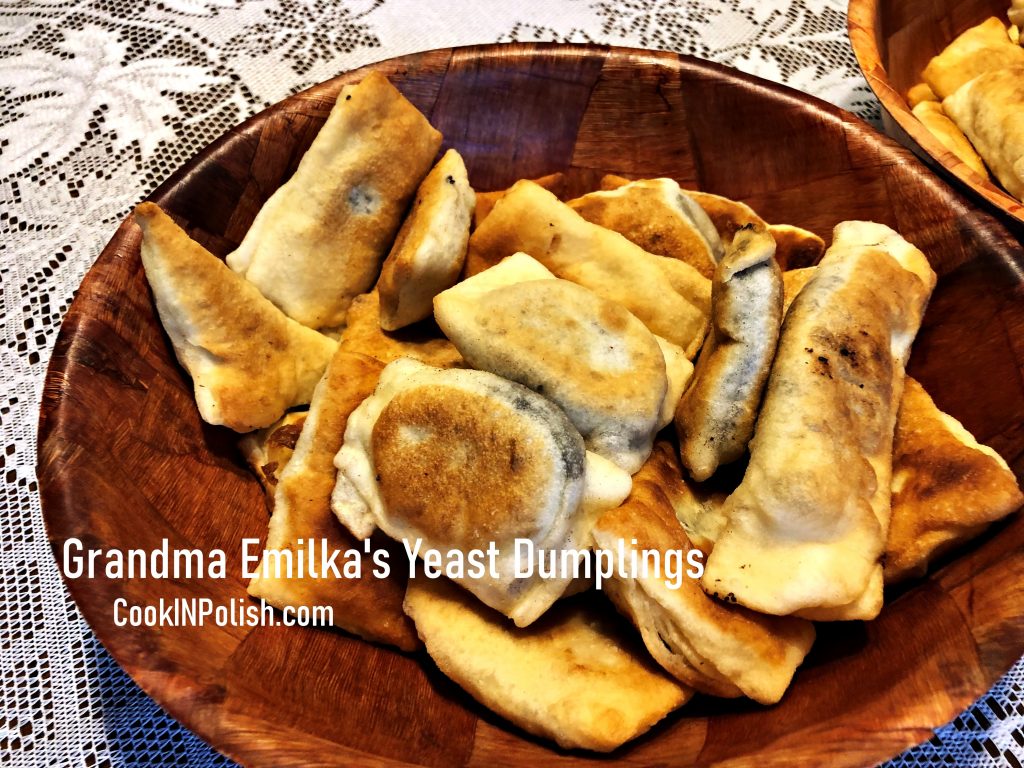 Continue reading

"Grandma's Yeast Dumplings"