For me Spring in Poland has a flavor of fresh vegetables: dill, radish, beets, cucumbers, young cabbage and potatoes. In Spring you can get first wild mushrooms – chanterelles. Very popular ingredient of Polish desserts is rhubarb. You can get first strawberries and cherries. So yummy! I tried to choose the best of Polish ingredients and recipes in Polish Spring Menu.
Today I've got 2 dinner menus for you, one is for usual Spring day, the other one is more special. Actually as I was writing this I decided, that I need to mention few wild plants soups, as an alternative to standard Polish Spring menu, as they are underappreciated, but so worth trying – full of vitamins, ecological and the main ingredient is usually free (like stinging nettle) 🙂
Let's cook seasonally and let's cook Polish dishes!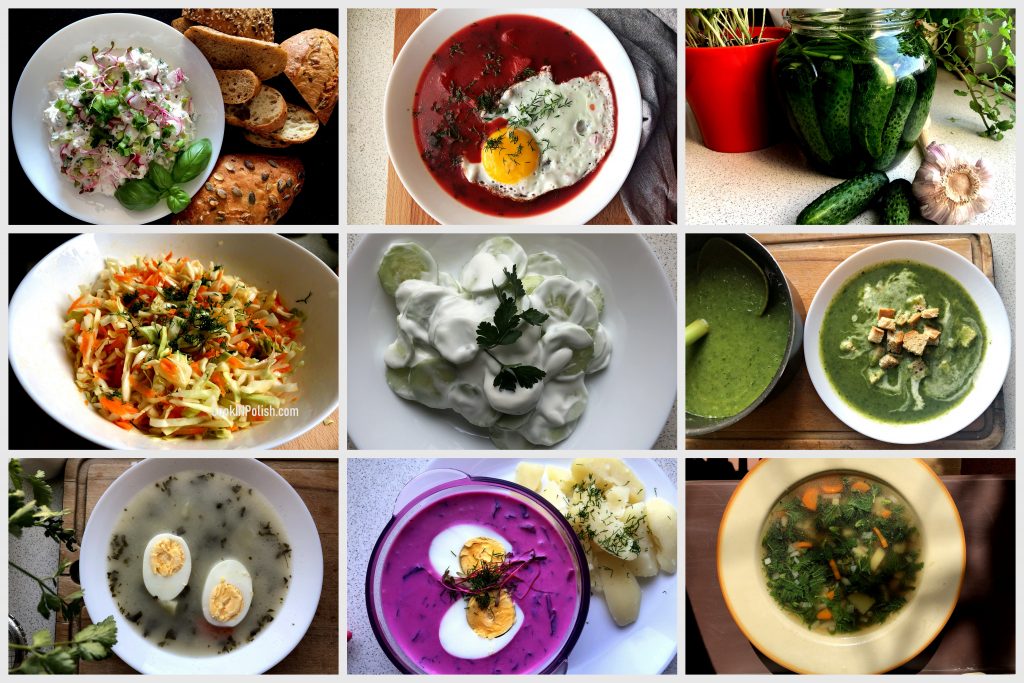 Continue reading

"Polish Spring Menu"