First vegetables available in spring- radishes and spring onions are the basis of my favorite Polish spring cottage cheese. I use both radishes and radish sprouts. Sprouts are rich in minerals and can be easily grown at home.
In Poland we use dry write cheese – farmers cheese – Twaróg. It is easy available in each grocery store in Poland. My Grandma was sometimes making curd herself, using fresh milk from her neighbour, who has cows.
Try also Paprykarz, smoked fish bread spread, very popular in PRL.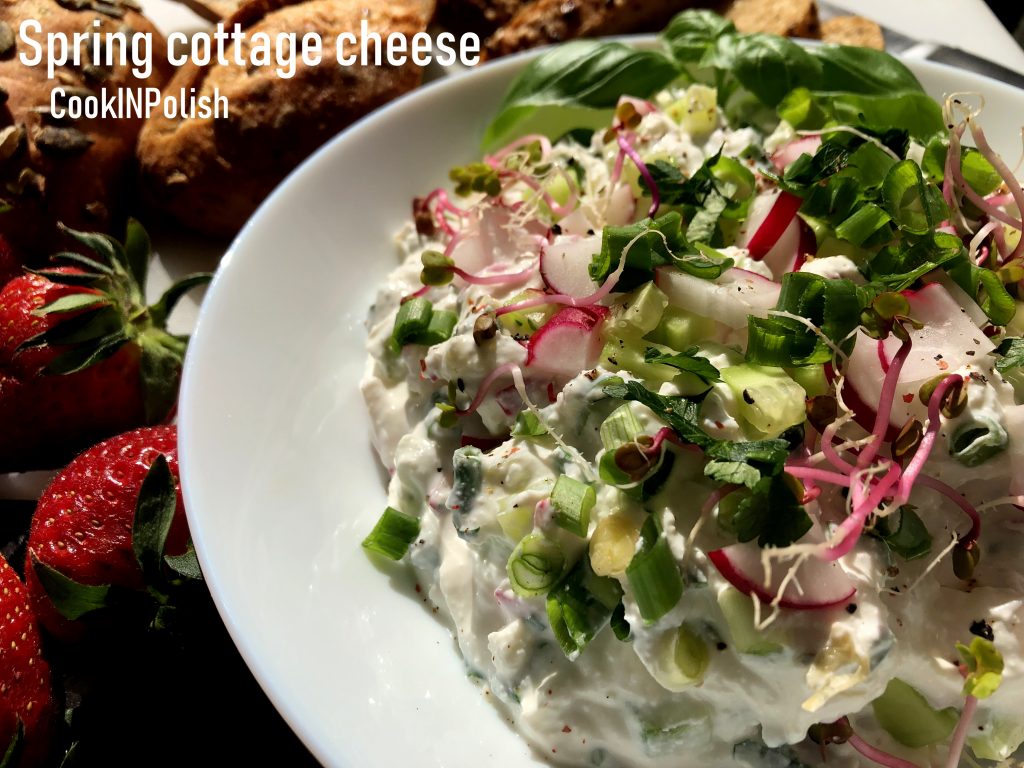 Continue reading

"Polish Spring Cottage Cheese"