I cooked Polish Redcurrant Kompot, as lately I got a plenty of redcurrant from my friend. Kompot is a drink, that Poles usually drink to dinner. It is served in every Polish office and school's canteen.
Kompot is a fruit drink made of fresh or dried fruits. Wikipedia says that the tradition of kompot drinking has more than 700 years! The most special kompot is made for Christmas Eve- you cook dried fruits with seasonings like cloves and cinnamon. It smells like Christmas:)
In the Summer when there are many fresh fruits available, you can easily have this nice, healthy, simple drink for kids and adults. You can cook kompot using cherries, apples, rhubarb, strawberries, plums or peaches. You can also mix few different fruits in one pot. It is much better than soda. It's fresh, with no preservatives and you control the level of sugar, or use healthier sweeteners, such as stevia.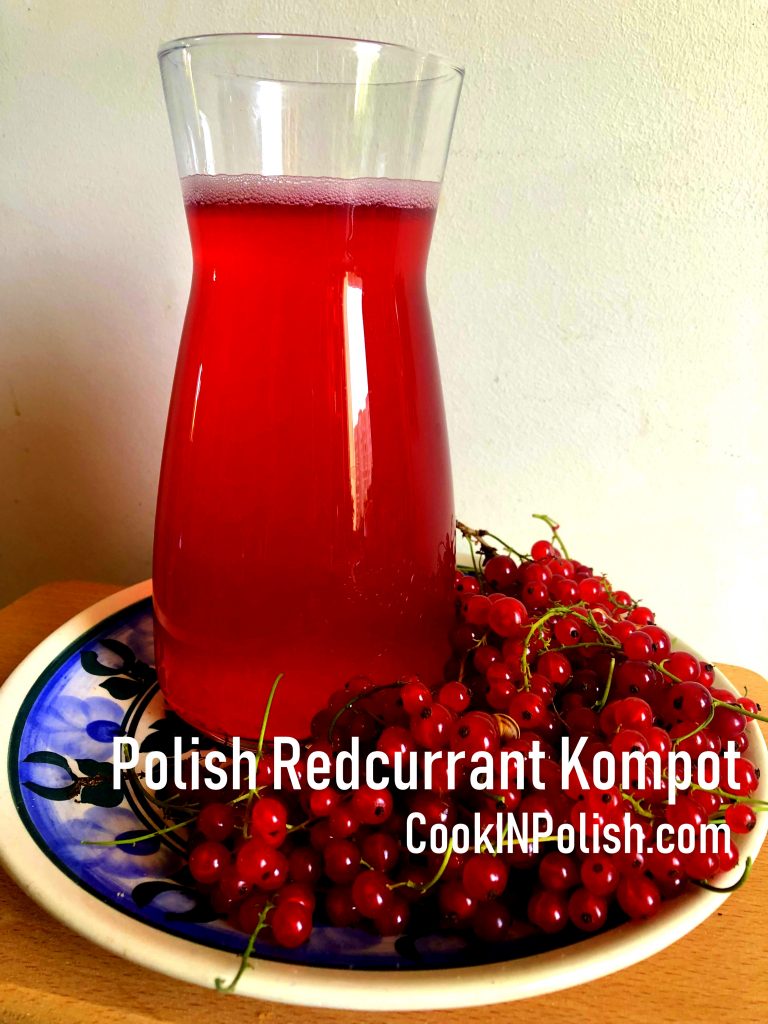 Continue reading

"Polish Redcurrant Kompot"