I've been really busy this December, I was kind of surprised of the time going by. Christmas Eve is this Friday!!
If you don't have a detailed plan and feel a little bit lost, you may like to check e-book I prepared: Last Minute Polish Wigilia Traditions and Food Guide.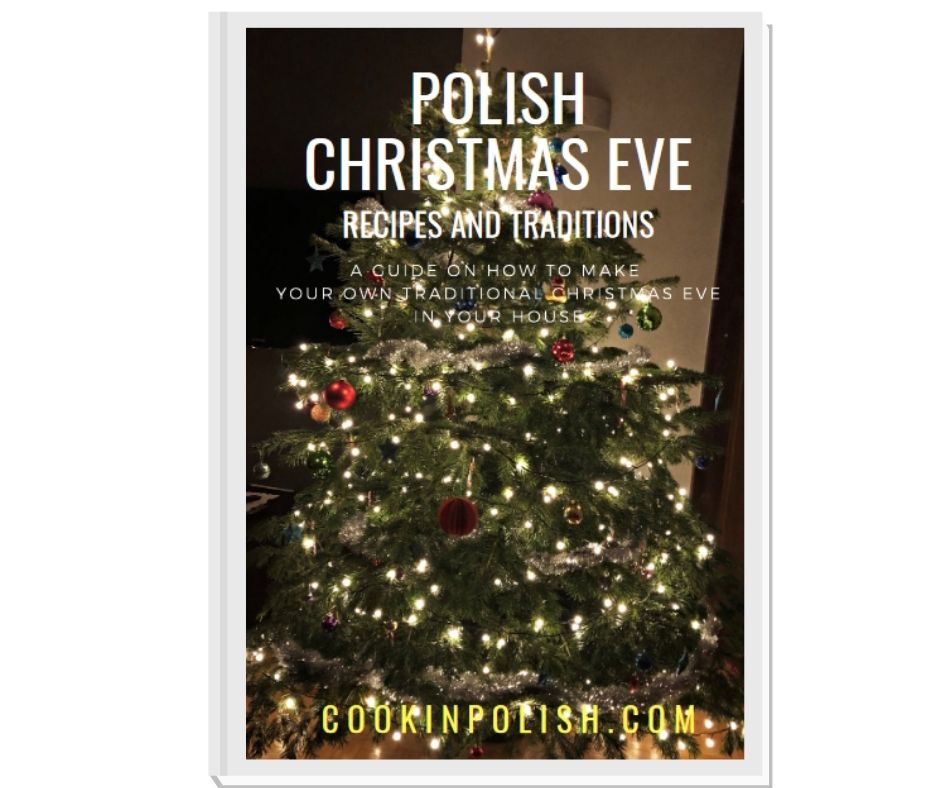 You will find there a list of basic Polish traditions to follow. In next section I wrote down a list of the dishes that you may serve on Wigilia. Finally I enclosed my favorite Christmas Eve recipes in easy to print format. This may be your handy guide. Checking websites and cooking groups may be for some people overwhelming, too many information, it's too late to study all! In my e-book you will have 12 recipes I love most, Beets Borscht with Uszka, Herring salad, Poppy seed roll, yum!
E-book is available to upload for free. I'd be happy if you like me on Facebook or Instagram or Sign up to my Newsletter. If you find my guide useful and wish to gratitude me, you can make voluntary donation on paypal account: [email protected]
E-book is available to download here.
Wesołych Świąt to all my readers! It's been almost 2 years I am writing this blog, it makes me feel happy when I see that people step by, leave comments and share recipes on facebook. Thank you all for these!
I wish you a Merry Christmas, stay healthy, I hope you'd be able to gather with your families for Christmas Eve and cherish Polish traditions and be happy of each other. All the love from Poland!
Yours Aleksandra
from CookINPolish.com